VILLAGE LIFE IN INDIA
Today I want to talk about Village Life In India and I feel I am the right person to discuss this with you as I am born and bought up in village and city both as My background is Agriculture and Army. As you all know that Agricultural land (% of land area) in India was reported at 60.45 % in 2016, according to the World Bank collection of development indicators, compiled from officially recognized sources and According to the 2011 census of India, 68.84% of Indians (around 833.1 million people) live in 640,867 different villages. The size of these villages varies considerably. 236,004 Indian villages have a population of fewer than 500, while 3,976 villages have a population of 10,000+.
You will feel more at peace in a village.
So, let's take a village to discuss this topic more practically and with realistic feeling. There is my mother's Village Called Tith Palu(official name) or Tellipura(Local name) located in Northern India and in Western Part of Uttar Pradesh State. Tith Palu village is 20 and 22 km far away from the closest city named Saharanpur and Yamunanagar respectively. Even these Two cities themselves are not well known and not metro cities mean which Push Tith Palu Village even more Behind.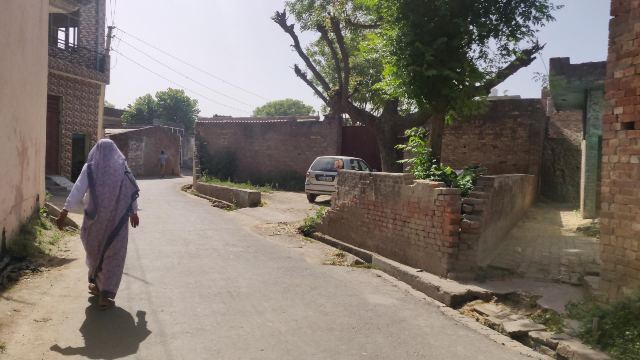 VILLAGE LIFESTYLE IN INDIA
I have been to most villages in Punjab, Haryana, Uttar Pradesh, Uttarakhand and Rajasthan states and I can say all villages almost have the same lifestyle and work routine.
men of the house start there day early in the morning and going for farming as they have to finish the work before the sunrise and increase the temperature in the farm.
At the same time, women also Start working for house cleaning and milk out from cattle and arranging for little snacks and tea for everyone.
men of the houses do breakfast in the farm only there Tiffen will reach from the house after 3 hours of working and they take a little break and refreshment and start there work again till temperature in the field rises to an extreme level.
after men come back to home and bath and take rest and do lunch and sleep and again in the evening they are ready to work in the field after temperature starts decreasing. sometimes when there is rainy season farmers are relaxed and have more leisure time to play cards and visit relatives.
Children's of the houses have to Attends there school and study and in free time they help in carrying Tiffen to farm and helping elders in farming and at home.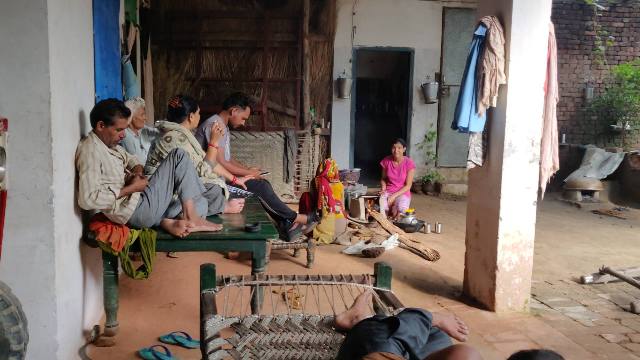 but, not most of the family have much land in villages and they have to work as a servant under someone with much land in villages and work is also divided according to the cast of the person. like, plumber cast people most prefer to work plumbing work and barber cast prefer to cut hairs so this list is very long as in India only have 3,000 castes.
The main castes were further divided into about 3,000 castes and 25,000 sub-castes, each based on their specific occupation.
FACILITIES IN VILLAGES OF INDIA
If we talk about the facilities there I Say People of villages are very free in everything like they cook over wood, they use electricity without electric meter connection and they don't have to pay taxes but this is also a big disadvantage for them as governments are not interested is villages facilities. you can easily see drainage problem, broken road,  no mobile signal, no internet and very less electricity in villages. If I talk about the current scenario there is much development in rural roads and now government start installing electric meters and providing 90% electricity to villagers but mobile and internet connectivity is still a dream to villagers as the villages like Tith Palu are still surviving for it and this is a big obstacle for the studies and growth.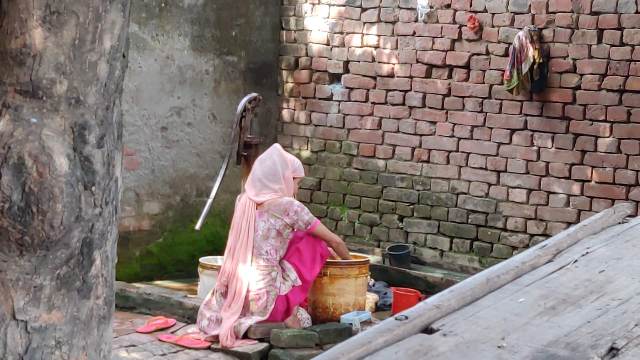 Actually, some villages near mobile tower get good internet speed while others are almost nothing and villages behaviours are like they don't complaint even I feel they are not so smart to raise the concern over email and Twitter so there works keep pending for ages without getting highlight.
I request my uncle children's (Shaili and Shanu)  who lives in Tith Palu village and studies nearby school and never see outside world to write something about there village Tith palu and they send me a WhatsApp message for that I am submitting there as it is the message here below without editing.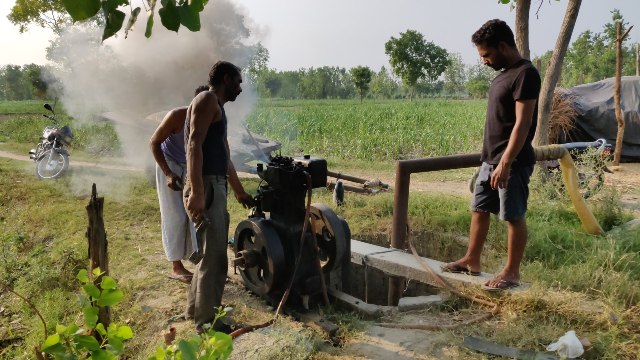 Tithpalu village is situated in sarsawa saharanpur district. People of this village are living in a very peaceful manner. Agriculture is the main profession of this village. The total geographical area of villagers is 82.25 hectares, tithpalu has a total population of 718 people in both are men is 370 and women is 338. They are provided in 111 houses in this village, literacy rate in this village is 74% and growth of population is 7.3% . There are different types of castes in our village. Sarsawa is the nearest town to tithpalu. Which is approximately 4km away. Nearby some villages in tithpalu such as Majrikala, kundi, Raipur etc. This is a very backward area in village tithpalu ( telipura).

Here is the most beautiful environment in our  village. It's more fertile soil to grow different types of crops such as wheat, rice, sugarcane,greengrass etc. Here roads are perfect in travelling, less pollution and pure atmosphere. They provide pure milk and ghee, good electricity and irrigation facilities. They are helping and caring for other people.

This is a critical situation faced by many children and people, because there are bad networks in our village and they have no proper facilities such as network issues or technology. Here is dirty water in our village. Most people are smoking and drinking and using abusive words. They are not clean in our village. Many people suffer from some difficulties. They do not have proper facilities such as education, good manners and they do not provide some people for our child.

The need in our village is high networking and good facilities to provide neat and clean water, education and new technology in our village.
So, this is above what they send me. I hope you understand the children raw feeling and the real situation in Village Life in India.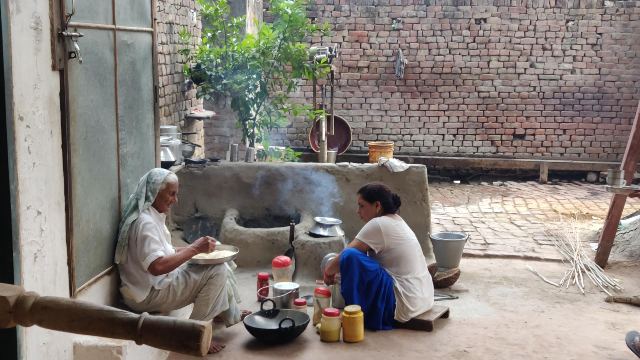 Villages still Do not have good water facilities and some time where their handpump start giving Redish dirty water they don't care and keep using it for a long time without worry for what this water can harm there body and mind.
I never see any NGO or government official visiting or putting efforts in a village Like TITH PALU but still, there is a lot of poverty in the village as their people are living in their small colony and they are completely adaptive to it.
Villagers are still not using Any LED television or smart t.v. hope the government will provide internet and wifi facilities to each villages of India.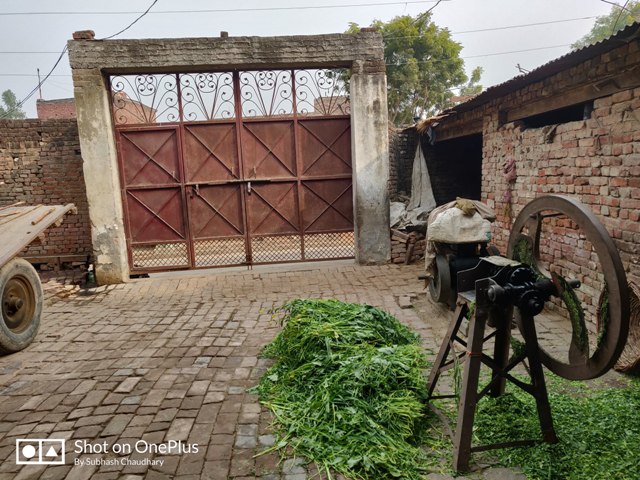 If I put some highlight on cast system in this area then som major cast are JAAT, GUJARAT, PANDIT, RAJPUR, THAKUR are some big and powerful caste and some other backwards cast and government also divided some cast into scheduled castes and scheduled tribes too.
before a long time, villagers have there own rules and regulation to follow and some head of the cast and villages who decided to how to punish and what punishment to give to culprit without the interference of the police.
but in some big cases like murder or rape police have to interference too.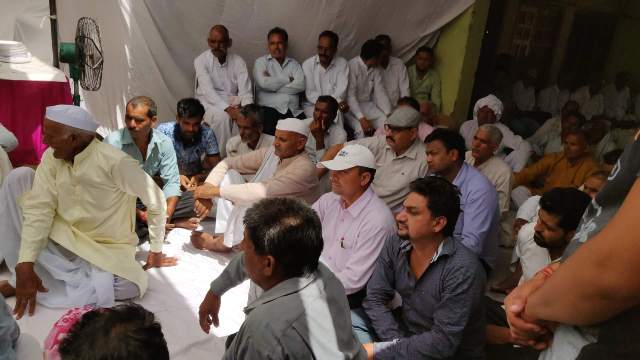 Village life in India are like here villagers not have much expectation and need from anyone they are living there small with there own personal problem they don't need any interference from any government.
I feel villagers only and the biggest problem is their Payment they don't get on time from Big Sugar Mills where they sell sugar cake in huge quantity and this is the only primary source of income here in this region of north India.
If villagers get there reward on time they are the happiest person on earth as they feel complete with this.
ADVANTAGE OF LIVING A VILLAGE LIFE IN INDIA
The village has a Tranquility environment which gives immense peace and calmness for mind and body as people follow the rules of sleep after sunset and wakeup before sunrise. Due to less mobile signal and internet, People don't use much technology or smartphone which also creates a different environment.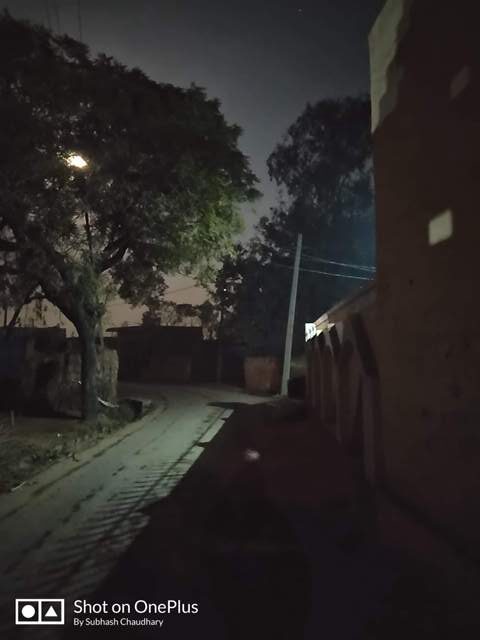 Villegers have cattle means they have very pure mild and dairy products in huge quantity as the cattle gets green fresh food form farms through out the year so the quality of milk is very thick and pure.
Villagerss are the only people who still hold the true culture of India like they wear proper indian dresses and speak true India old  regional languages.
Villagers are still pure hearted and simple people and they love to welcome guest deep form the heart.
Village people celebrate every festival of India like HOLI, DIWALI ETC
Here Below are few pictures from Tith Palu village my uncle family celebrates.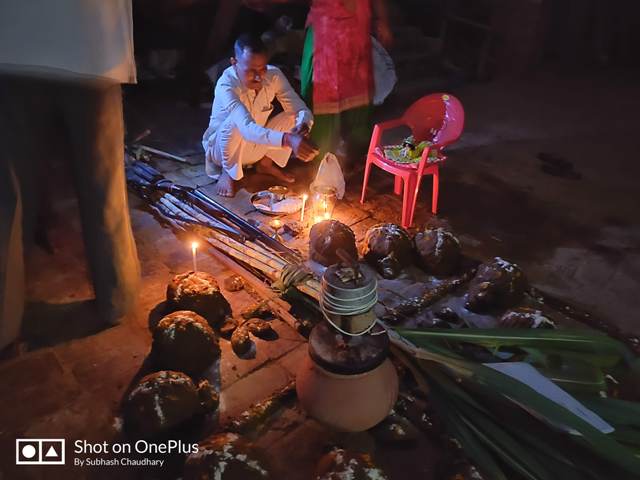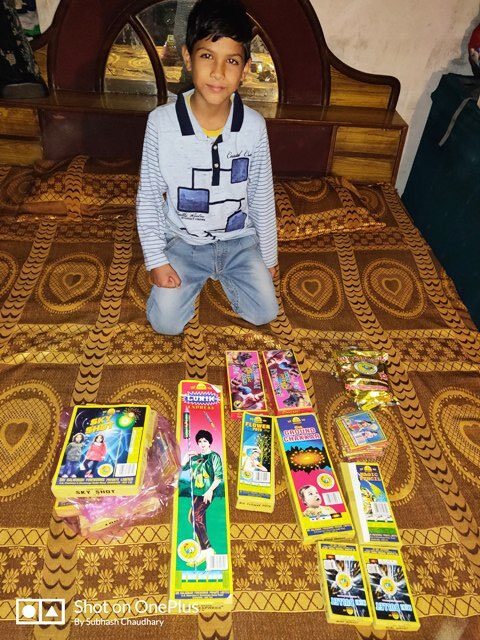 Villagers have pure brown sugar as there are many kolhu(jaggery machine) nearby villages so they easily recognise the best quality jaggery and sugar easily.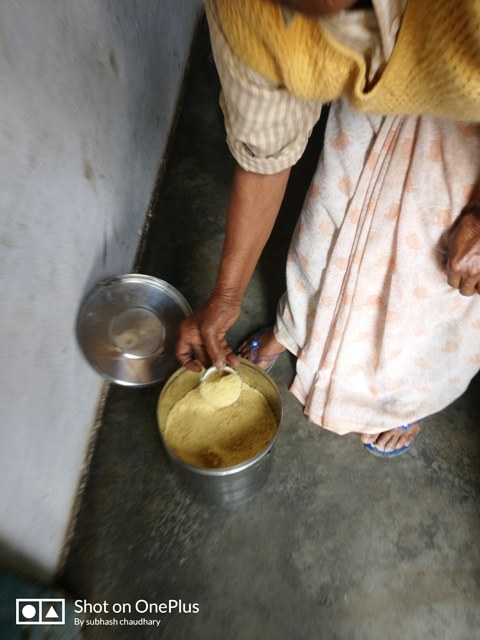 some more village food pictures form Tith Palu Village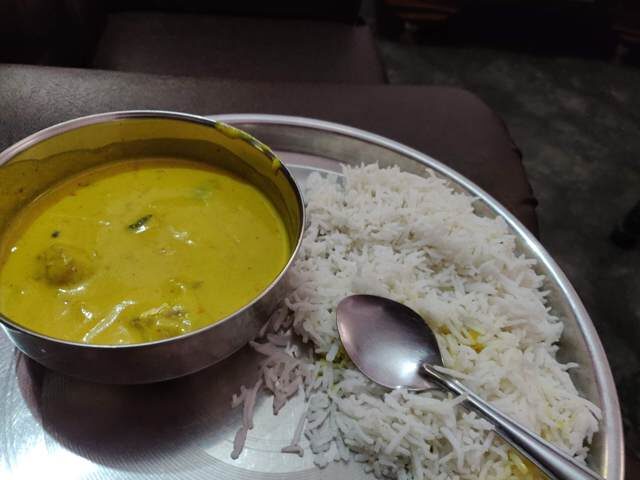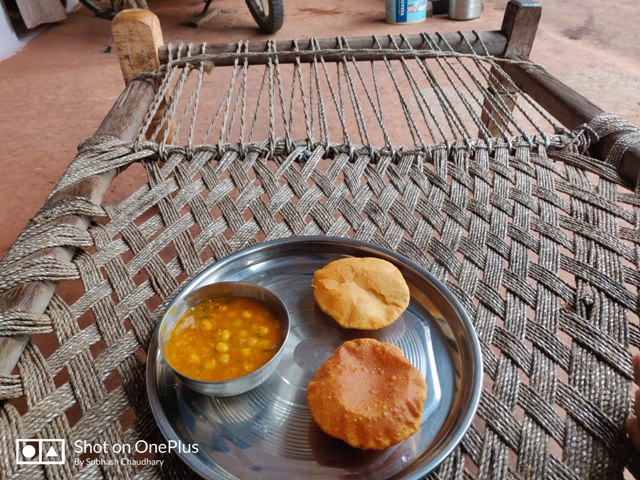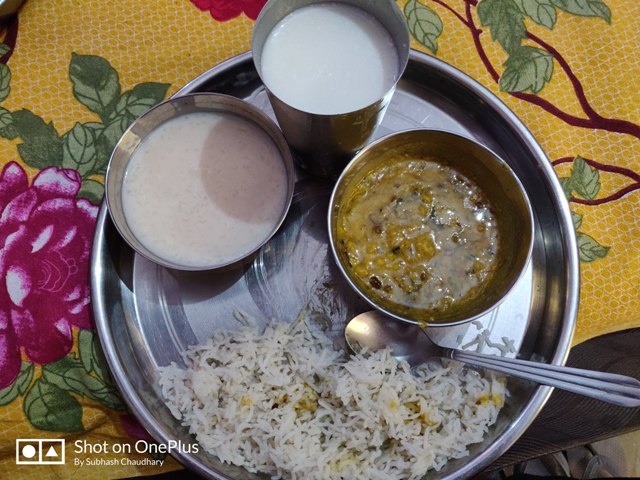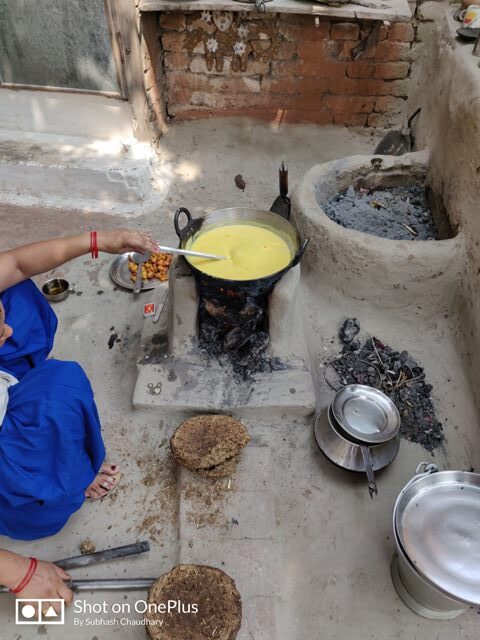 Village life in India is the real and authentic life which shows the true colour of India to the world. After Britishers leave occupied India in 1947 from then India starts changing and many metro city forms and people start adapting western culture and there dresses. but Rural India remains same but now after mobile and internet revolution, there is no difference between village and city much as peoples have all the news and information about what's going on around and city so villagers can copy and adapting the city people lifestyle very easily.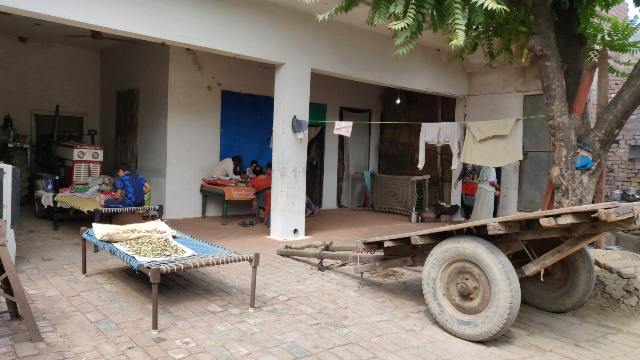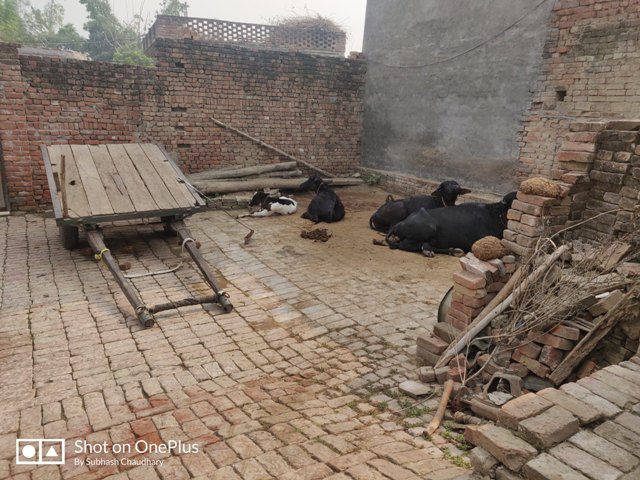 But sometime in the village, my heart cry as the life in the village is really far from NGO or government reach and people of villages don't care or have knowledge about taking care of street animals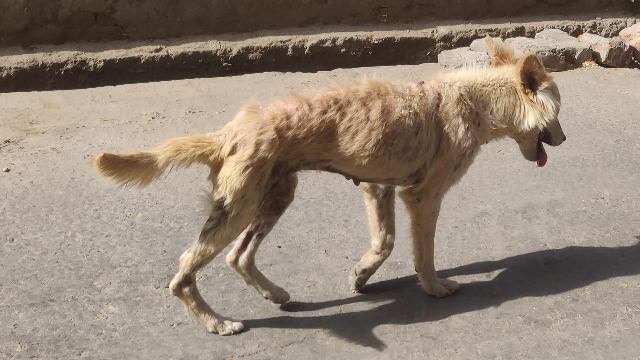 So, in last I want to close this article by saying that India have really beautiful Culture and people in villages and it needs to explore more by tourist and they need to form community-based income or tourism to increase there income and also which also help villagers to get highlighted in front of the world that they also exist.
If you Want to Order  Anything from this Village Tith Palu let me know I can send you via a courier like – brown sugar, ghee, rice, wheat, lentil, jaggery or anything else your think can be available or produced in Village.
whatsapp-  +919760385133
email- chosubhash44@gmail.com
Also Read my other article – https://thepuresoul.in/jhirna-zone-jeep-safari-jim-corbett/
My youtube video from Tith Palu Village about VILLAGE LIFE IN INDIA- https://youtu.be/zTT0a2O_ZaA