JHIRNA ZONE JEEP SAFARI JIM CORBETT NATIONAL PARK
Jhirna zone jeep safari in Jim Corbett national park is a must-visit place for tourists as this zone also has tigers, and they can be easily sighted. This zone also has one forest rest house and the Jhirna river, which you must cross during a jeep safari. This zone is almost open throughout the year for tourists.
I have done this zone safari in august 2020 with my three more friends. We reached Ramnagar in the night from Dehradun via car. We stayed overnight in a resort, and the next day early morning, we headed towards our Jhirna zone safari in Dhela Range; actually, Jhirna and Dhela zone is in the same area direction (West side of Ramnagar), But we have stayed in a resort on Nainital Highway which is in the opposite direction and 25 km far from Jhirna Zone gate.
So, our driver charges 200 Rupay extra for this distance, but we don't mind paying him as we also understand this actual charge.
Soon we start jeep safari. Finally, we encounter this Hut inside villagers' farm, which looks authentic with cow and buffalo tied there.
And we moved ahead and reached the Jhirna zone. Finally, after 45 minutes of Ride-on main concrete road, we found ourselves on the main Jhirna zone gate.
As we were traveling in a lockdown session and due to corona guidelines, we had to wear a mask and follow all covid rules and regulations. However, the primary forest guard checked our documents and allowed us after confirmation.
Our jeep safari enters inside the buffer zone of Jhirna forest rest house our excitements keep increasing, and I start making a youtube video for my youtube channel – SUBHASH CHAUDHARY VLOGS
Here is the link of Jhirna zone jeep safari Jim Corbett national park
you can enjoy the detailed information video about our jeep safari to Jhirna of Corbett national park in the monsoon.
JHIRNA ZONE VS DHELA ZONE
Both the zones have the same entry gate called Dhela gate. However, just after entering the Dhela gate, we come across the Dhela zone, a buffer zone, which means it is close to villages, and the Tribal community can be seen roaming inside with their buffalo. Still, as we get more inside, we can see little wildlife like wild boar, axis deer, and even tiger pug marks which shows the presence of Big cats in the Dhela zone itself.
Dhela zone is a circuit which typically jeep safari drivers cover in anticlockwise means we enter from one side and exit from other by taking around and at the end of the Dhela zone safari.
We also come across a beautiful grassland and a watchtower on its edge, which looks more amazing during summer as the grass is shallow and one can see till far.
While Jhirna zone is after crossing Dhela zone means to Enter Dhela zone we have to enter in the forest on our left side from the main road while for Jhira we have to keep moving straight for many kilometers. So the Jhirna zone is a Little more Inside than the Dhela zone. Jhirna zone also Lies in the Buffer zone of Corbett national park. Still, one can not see any tribal community or domestic animals like buffalo inside the Jhirna zone, and wildlife is good. However, there can feel tiger presence quickly. During my jeep safari in the Jhirna zone, I heard a tiger roar clearly and saw axis deer, sambhar deer, hog deer, barking deer, white face monkey, etc.
If you are confused about selecting between the two, go with Jhirna Zone First and then Dhela Zone because both zones contain Different geographical areas and maps that one must visit at least once. In the forest, who knows which animal can encounter animal at what day and time. Many times, people are disappointed as they don't have a glimpse of a tiger in the Dhikala zone, but visitors on the Dhela zone jeep safari are lucky enough.
ENJOY SOME PICTURES FROM THE JHIRNA ZONE JEEP SAFARI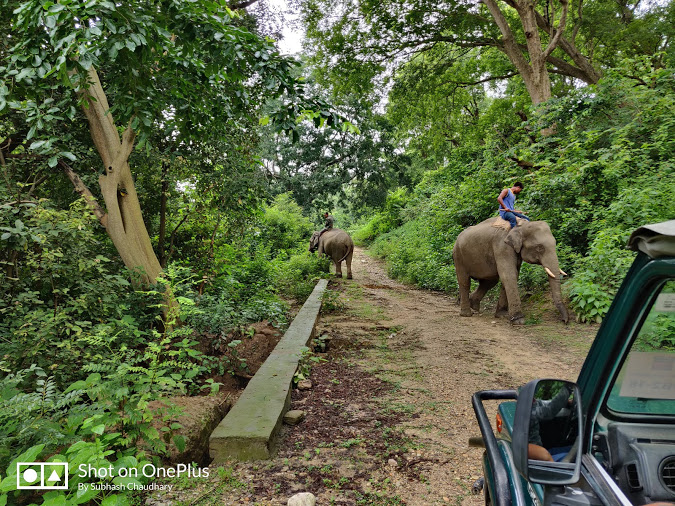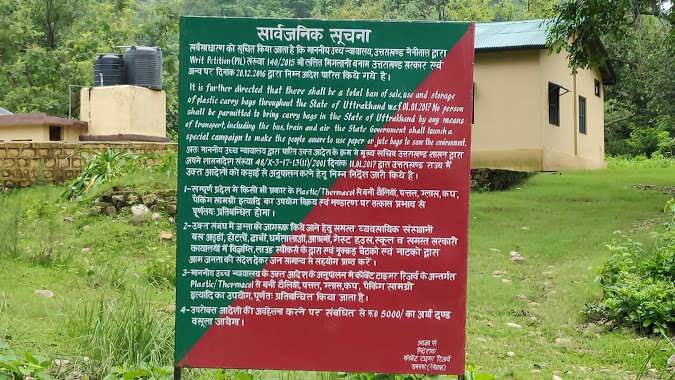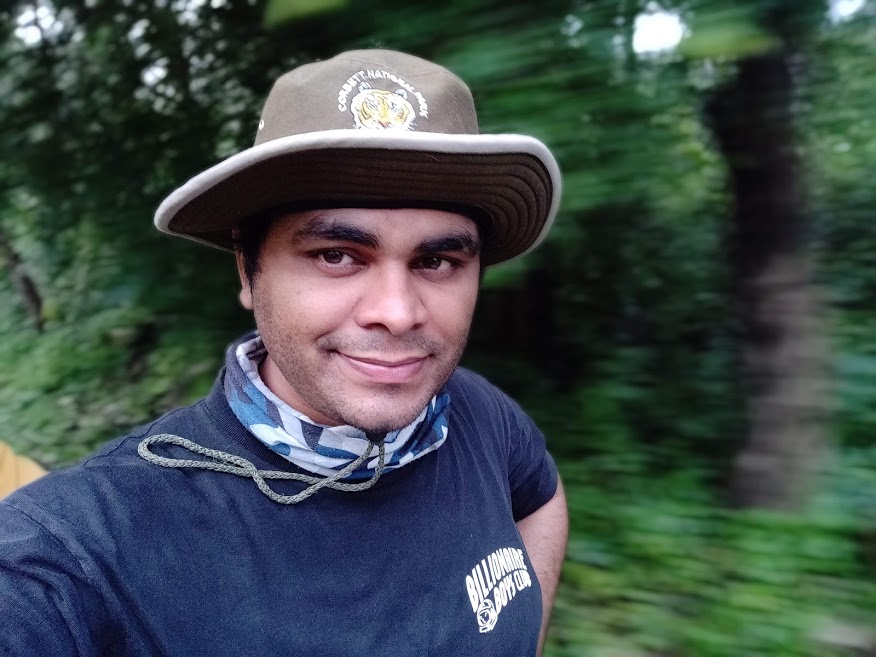 we have successfully covered this jeep safari Jim Corbett national park in 2 hours, and we also encountered a tiger who was roaring from the forest, but we did not watch him as in monsoon, the forest was very lush and green.
to watch all this in video format on youtube, here is the link Jhirna zone jeep safari Jim Corbett national park
and please don't forget to subscribe to my youtube channel – Subhash Chaudhary Vlogs
here is all about me – ABOUT ME 
Also, Read – My Dhikala forest rest house experience
To Book Jhirna Zone Jeep Safari in Advance Whatsapp Direct Message here