Are you looking to visit Kalagarh Tiger Reserve? Have you been planning to book a rest house or dreaming of a forest stay for a long? Well, you have arrived at the right platform.
In this article, you will get to know everything about Kalagarh Tiger Reserve plus all the peripheral information too.
We have been living in Uttarakhand for a couple of years now and have gathered decent knowledge about the place. You will get the right and detailed information about Kalagarh Tiger Reserve in this article. After you have read this article you need not worry about anything, you will know all the required information. Let's make your stay an interesting experience.
Kalagarh Tiger Reserve: A Brief Background
It is one of India's principal national reserves. The northern portion of Jim Corbett got the designation Kalagarh Tiger Reserve when Project Tiger came to India in 1974. (KTR).
The reserve's administrative centre is in the Nainital District. However, it is within Lansdowne Division by the Uttarakhand Forest Department.
A total of 301.18 square kilometres make up Kalagarh (KTR), which also contains Jim Corbett Park and the Sonanadi Wildlife Sanctuary. Around 70% of Corbett is in the Pauri Garhwal district, with the remaining portion falling under Nainital and Almora districts. In the Shivalik Mountain Range of Pauri, Garhwal, Kalagarh serves as a haven for various wildlife species.
Biodiversity in Kalagarh Tiger reserve
As implied by the name, there are many tigers, leopards, and other cat family members there. Chital, barking deer, goral, sambar, and hog deer are among the various breeds of deer found there. While on a trip, you can see the elephant herd anywhere in the region. Langurs, yellow-throated martens, and porcupines are a few more.
More than 580 bird species, including kingfishers, wagtails, forktails, pheasants, hornbills, eagles, and vultures, 50 mammal species, 25 species of reptiles, including crocodiles, king cobras, rock pythons, and monitor lizards, as well as hundreds of plant and insect species, can be found in the park.
Along with medicinal plants, the area is home to a variety of tree species, including sal, Sheesham, email, Bakli, Haladu, tun, and sain.
How to Reach Kalagarh Tiger Reserve
One can quickly come here by road from all corners of the country. Kalagarh Tiger Reserve is reasonably accessible. Through the NH-58, it is only 275 kilometres from Delhi, and there are fast trains from Delhi to Kotdwar, where visitors can access the park. Kotdwar is almost 60 kilometres away from Vatanvasa Gate.
Kalagarh Tiger Reserve Distance: MAP
Safari availability
A 2-3 hour Jeep excursion through the jungle is available. In the Indian state of Uttarakhand, the Kalagarh Tiger Reserve is a well-known tourist destination and a part of the Corbett scenery. The region is well-known for its tigers, elephants, leopards, and other exotic wildlife. Jeep safaris are the primary means of transportation within the reserve.
One thing to remember while planning a Tiger Reserve trip is that private cars can't go inside the Reserve forest. You can see spotted deer, sambhar, wild boar, tigers, leopards, barking deer, and goral at the Kalagarh Tiger Reserve. The Kalagarh Tiger Reserve is the ideal location for a wildlife safari and bird viewing due to its two types of bears—Himalayan Black and Sloth—and more than 400 species of birds.
TIGER RESERVE ZONES open from 15th November – 15th June every year for visits
Vatanvasa Zone
15th November – 15th February
Timing: 6:30 am – 5:30 pm
Sitabani Zone
16th May – 15th June
Timing: 5:30 am – 7:15 pm
BijraniZone
16th February – 31st March
Timing: 6:00 am – 6:00 pm
Durga Devi Zone
16th June- 14th November
Timing: Closed
Dhikala Zone
1st April – 15th May
Timing: 5:45 am – 7:00 pm
TIGER RESERVE ZONES that is open round the year
Dhela Zone
15th November – 15th February
Timing: 6:30 am – 5:30 pm
Pakhro Zone
16th May – 15th June
Timing: 5:30 am – 7:15 pm
Garjiya Zone
16th February – 31st March
Timing: 6:00 am – 6:00 pm
Jhirna Zone
16th June- 14th November
Timing:6:00 am – 6:00 pm
Easy Availability of Rest Houses/Cottages
Visitors can also stay in the Forest Rest House of Halduparao, Rathuwadhab, Mundiyapani Sendhikhal, Pakhro etc., after prior bookings. Private Camps/cottages are also available in the buffer zone of the tiger reserve.
Stay and Safari Options: Kalagarh Tiger Reserve
RESORTS OPTIONS
Riverside Resort
Riverside resort is one of the most pleasing resorts in this natural setting. It is next to the Kalagarh Tiger Reserve, and Lansdowne is only a short drive away. One of the first resorts to establish in this area, Resort offers its visitors excellent services and a fantastic experience.
Vanvasa Resort
Vanvasa, or residing remote from urban life, means "in the forest."
They created Vanvasa Resort with this idea: a restful and refreshing getaway where you escape the rush of city life and do your best to find peace and tranquilly in the magnificent mountains.
It is the most stunning resort in the Corbett National Park Lansdowne region; Pauri Garhwal, Uttarakhand, was established in 2012 and is called Vanvasa.
Hill Top Resort
The 50-acre Hill Top Resort Resort gives a breathtaking view of Lansdowne Cantt Town and the River Mandaal and is bordered on two sides by the Kalagarh Tiger Reserve (the northern portion of Jim Corbett National Park).
People seeking getaways away from the bustle of typical hill resorts can find paradise at this open resort.
We have made every effort to maintain the native flora in the area without introducing any new species, as it is home to a diverse range of fauna.
More than 40 bird species are in the resort, including the Uttarakhand state bird, the Monal, pheasants, orange bullfinch, babbler, and hornbill.
Forest Rest Houses: Ramgarh Tiger Reserve
Halduparao Forest Rest House
The 1890-built Halduparao FRH is 50 kilometres away from Kotdwara. After entering through the Vatanvasa gate, there is a 10-kilometre drive on a woodland road. It gives tourists a panoramic view of the river and the surrounding trees because it is 385 metres on the right bank of the Palain River.
The FRH is older than a century. The entire area has excellent wilderness. Nearby to FRH is where the Palain (Sonanadi/Golden river) river runs.
You may get a clear river view from the little watch tower on the FRH property. Most animals consume liquids, gaze, and play around the Palain (Sonanadi/Golden) river.
Cellphone Network – no cellphone network (Forest Department Wireless is available in case of emergency). Only solar light is available.
Other Forest Rest Houses
Mundiapani FRH
Mundia FRH is Fifty-two kilometres away from Kotdwara City. It is 35 kilometres away from Dugadda Town, which serves as the intersection of Kotdwar and Lansdowne. Even though the road is passable, the likelihood of wild activities (movement) increases as you travel farther. There is a woodland barrier that requires entry or proof of a valid stay permit. Otherwise, the forest personnel won't be allowed to enter any further.
You can experience a fantastic adventure through this Corbett Tiger Reserve environment after driving for about 38 kilometres through a beautiful green highland rainforest. The FRH is older than a century.
The entire area has amazing wilderness. It is a good environment for birds. For birdwatching, you can stroll alongside the water stream.
Morghatti FRH
The Morghatti FRH is accessible from Kotdwar and is on the edge of the Sonanadi Wildlife Sanctuary. How to Go There: To get to Kotdwar City, you must first travel by road or train from any central station, including the national capital of Delhi. The Gypsy is required to get to Morghatti FRH, but you can drive your car up to Pakhro Gate and park there instead. From Kotdwar city, Gypsy (Jeeps) are available for transfers and jungle safaris.
Rathudhab FRH
The Rathudhab FRH is situated in the Rathuadhab village, 60 kilometres from the Uttarakhand State capital of Kotdwara. Vatanvasa gate is where you can enter a safari the closest. Ten kilometres separate FRH and Safari Gate. Although the road is passable, erratic movements are dangerous as you pass through Dugadda town. The entire route is a hilly, jungled drive. People hardly ever move, and cars hardly ever pass. Small settlements like Sendhikhal, Dhontiyal, and Ramisera are there. Due to wild activity, driving at night or in the late evening is not advised. Elephants and leopards are present here. 
Weak mobile networks: BSNL, IDEA, and AIRTEL. 
Electricity is accessible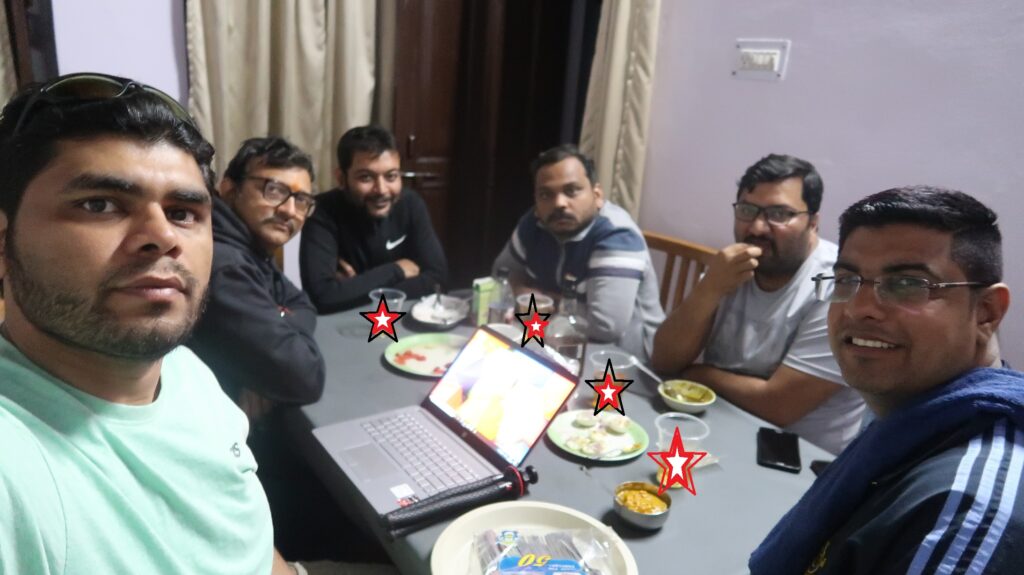 Rathuadhab Village: You can easily find the necessary stores here because the FRH is about 300 metres away. 
Hope you got all the information regarding Kalagarh Tiger Reserve. In case you need to know more and have queries regarding the same then feel free to contact us.
Hope you have a pleasant day ahead. 🙂
Video From Kalagarh Tiger Reserve
To Book Tour in Jim corbett Park Or Rajaji National Park Stay and Jeep Safari
Direct WhatsApp Contact – Click Here
Read our other Articles – Best River Side Resort in Rishikesh
Subscribe to Our YouTube Channels for more Rajaji National Park Information