MUNDIYAPANI FOREST REST HOUSE
Mundiyapani forest rest house(FRH) is built in 1903 inside Jim Corbett national park. There are many Different forest rest houses at different zones inside Jim Corbett National park.
Mundiyapani FRH located in the Northern part of Jim Corbett national park and it lies inside Domunda Tourism Zone of Jim Corbett Park. Lohachaur, Rathuwadhab and Mundiyapani FRH all 3 lies under Domunda Tourism Zone.
Corbett Rest Houses Distributed in 5 Tourist Zones – Bijrani, Dhikala, Domunda, Jhirna, and Sonanadi.
About Me – i am subhash chaudhary. A Youtuber from Dehradun Uttarakhand and I love visiting unexplored beautiful peaceful locations around Uttrakhand.
Here is my Youtube channel link – Must subscribe to it because there you will also find Mundiyapani Forest Rest house detailed video too – MY YOUTUBE CHANNEL
WHY MUNIDIYAPANI FOREST REST HOUSE
Most of the people visit Mundiyapani FRH just Because their Booking agent Refer this place as the Most Famous Dhikala Forest rest house is not available due to huge demand and popularity of it as Tiger Sighting is Guarantee there.
But, Few Visitors Like me visit Mundiyapani FRH just because they love to explore the Deep and Dence Forest of Jim Corbett National Park while staying in a more than 100 years old colonial clean and luxury bungalow. Mundiyapani FRH is also a Perfect Place for Bird Watching as Corbett park itself contains 650 Different species of Birds.
HOW TO REACH MUNDIYAPANI FOREST REST HOUSE
We started our journey early in the morning (7 am) from Dehradun in two cars with 6 people and we reach Mundiyapani FRH Around 1 pm. Our route is via Rishikesh>Kotdwara>dugadda.
BEAUTY AROUND MUNDIYAPANI FRH
After we check in to FRH we don't find anyone there for 5 minutes as the caretaker Mr. Amar Chand was busy watching and calculating the situation from 100 meters far(from a forest fire control room) which is situated just another side of the road. Just After Amar Chand Ji fully realize that we are his today night stay guest he starts running towards us and within a second he cross the little river and within a moment he was with us.
The First Thing Amar Chand Ji does is to check our permit for booking and start filling the entry in the register and also we checkout the British Era entries to this FRH which you will watch on my youtube channel as I record everything in detail.
After all the formalities with Checkin, I start watching rooms, bathrooms, and the kitchen. I Start feeling that place and then I start walking around FRH to check all the things as much as possible because this is among the most beautiful places I have been to and this is the place for what I am waiting for the last 1 year.
while all other group members sit outside FRH me and Bansal Ji went to the nearby river to feel the forest and we found some fishes there
After coming back from the nearby river Bansal Ji Abhishek Bhai (our cooking expert) gone to the kitchen with all the Raashan we buy from the market for our lunch and start helping AMAR CHAN  JIand BRIJMOHAN JI.
We decided to have just rice and lentil in our lunch and within minutes BANSAL Ji starts making dal by themselves and Amar Chand Ji start with rice.
I was Roaming around since time I heard a call from inside FRH (LUNCH is ready) I run towards the dining room and we really had such nice Satvik food (Dal Chawal) and like always I go to my bed after lunch and start reading a book(birds of north India)
After resting for about 1 hour on the bed we all get up and start roaming in the dining room and kitchen. The architecture design of the FRH is so well that the kitchen and room with bathroom and interconnected so well that anyone can access them from anywhere, FRH has two room and both are attached with bathroom and both bathrooms have 2 gates one open in the room and another outside FRH and kitchen is also having 2 gates one is connected withdrawing room and another opens outside.
We start Preparing for Dinner but before dinner, we prepare for the evening snacks(peanut chat, roasted soya Chaap-which Abhishek Ji bring from his factory Delhi 6 Chaap) we sit behind FRH near the kitchen back boor.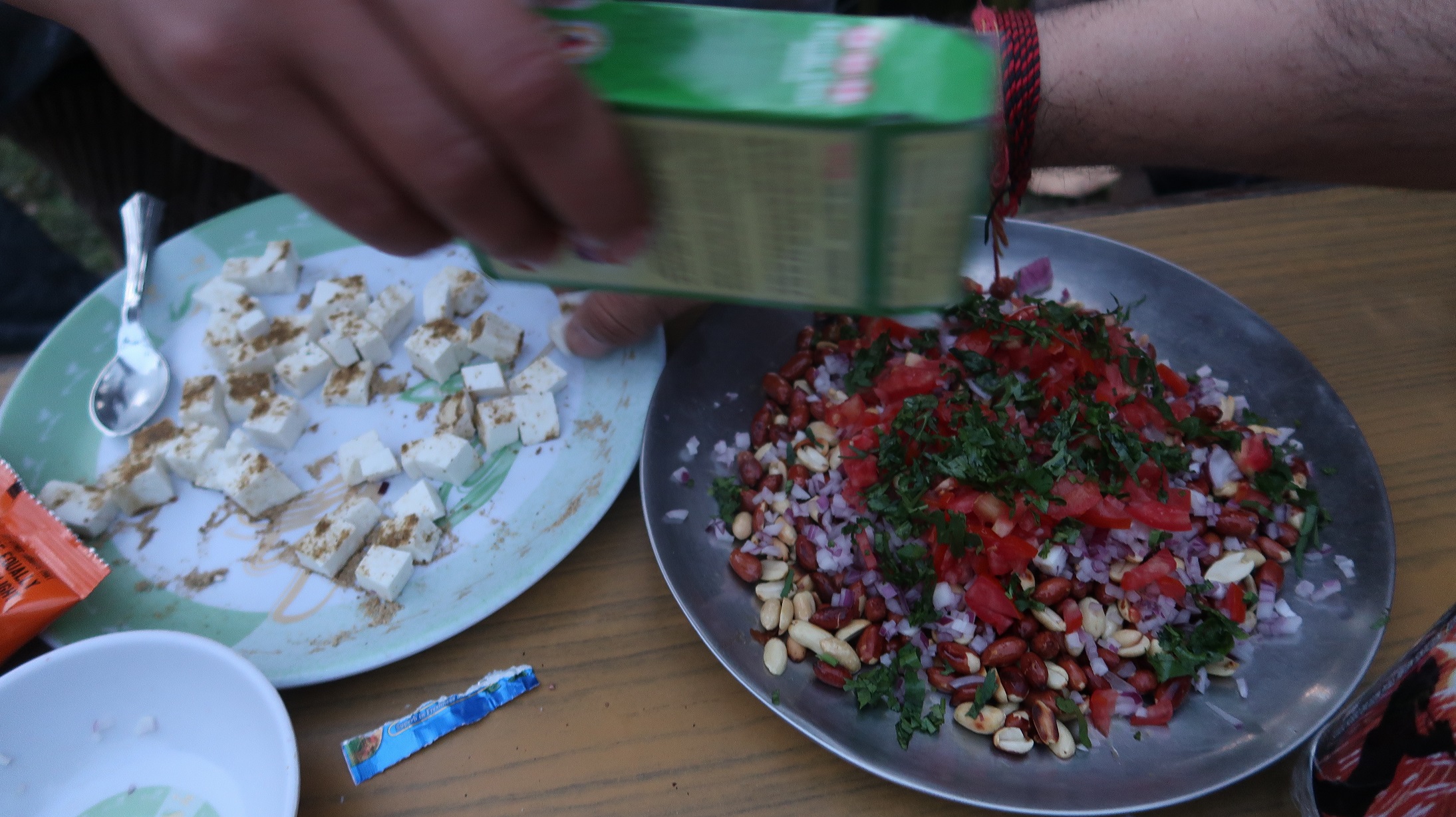 We keep talking and enjoying evening snacks and our 2 cooking experts Abhishek Ji and Bansal Ji keep visiting kitchen for the instruction on how to make our dinner more delicious (paneer, soya chaap etc …)
Soon sun goes down and there is completely dark inside our Mundiyapani FRH and day birds keep silent and the forest start awakening with nightjar singing near our FRH.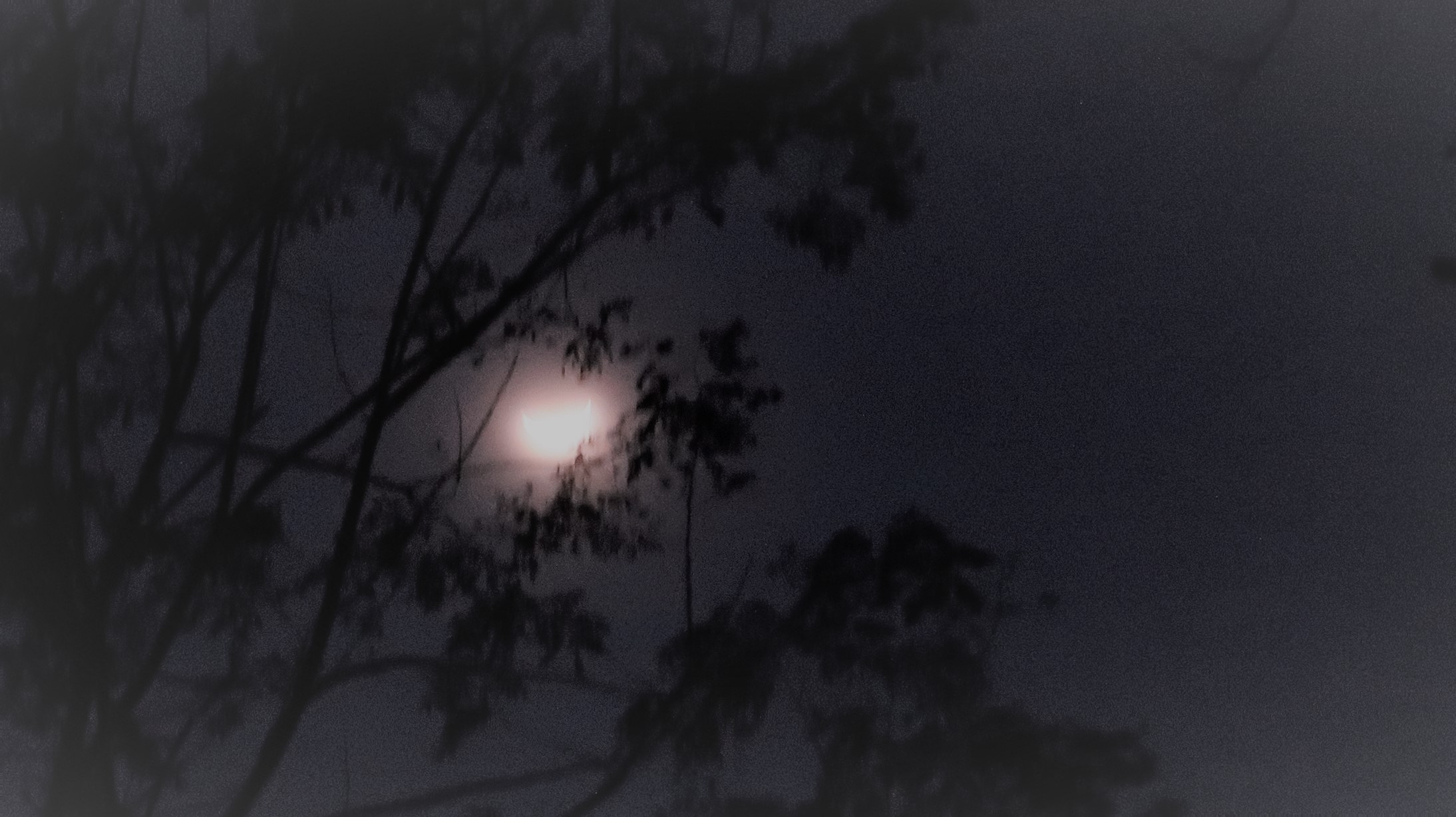 Around 10:30 we all went to our room and wakeup after sunrise. Soon we had our Breakfast(Aalu jeera+paratha) we all ready for the checkout from Mundiyapani FRH around 10 AM.
This is our Stay at Mundiyapani forest rest house in the month of March 2021. I book this Forest Rest house from the Corbett National Park Official Website and Also Don't forest to Subscribe to my youtube Channel there you will find this journey in detail in the video format, Here is my MY YOUTUBE CHANNEL Link.
My WhatsApp number( +91 9760385133) If in case you need a jeep safari near Mundyapani Forest rest house or Haldupurao Forest Rest House.
Also, read About My Jhirna Zone Jeep Safari