The best area to get the real resort feelings is always near any national park where we get immense peace with a wilderness experience and I don't think there is any other better place than Jim Corbett national park resorts.
Resorts play an important role in our detoxification and rejuvenation of mind and we feel really relaxed once we stayed with any beautiful resort.
As I already been to many many resorts around Uttarakhand and Himachal Pradesh but the best quality time I lived the most is the resorts near the national park.
You know resorts are everywhere in-plane area, on hills, near city, rural area some are inside a big city like Dehradun also. But the best one I experienced is near the national park- Uttrakhand have 2 areas where the most numbers of resorts located and they are
near Rajaji national park-Rishikesh Haridwar region
near Jim Corbett national park- Ramnagar Nainital region.
Since 2016 I start travelling part-time and start driving outside Dehradun too. I have been to all pilgrimage in Uttarakhand – Kedarnath, Badrinath, Gangotri, Yamunotri and trek will Madmaheshwar temple( i already published a blog on this ) and Jim Corbett and Rajaji National park is like a home to me have been there countless time.
Rishikesh city I lived the most my YouTube channel is flooded with Rishikesh videos. Recently I covered Rishikesh-river Ganga water cleanliness in lockdown on my youtube channel.
A hobby is generated inside me to know more about these resorts- how they put themselves unique, how each resort location is having unique wilderness property, unique floral and fauna around.
Each resort geographic area is very unique with a unique view and food.
Every resort is made for a special guest. It depends on which resort shoots you perfectly.
I just want to inform you that Around Corbett park itself there are approx 200 resorts and every resort is very unique and better than each other.
I still remember the days when it is a big challenge for me to select the best of the best resort which can suit my needs perfectly.
I'm kind of guy who loves nature, wilderness and a resort which I located inside the forest or just edge of it. As in Corbett, it is not permissible for private resorts to built inside forest land as it is all reserved forest so 100 per cent Resorts are outside or on the edge of Forest area except the government-owned forest rest house.
I always love to stay at Peaceful Resort with lots of birds and animal Around. I want to hear the sound of wild animals coming from Forest in the night and where staff gives instruction like not to visit here and there in the evening as this is dangerous because of wild animals movement.
Actually this area of Jim Corbett National park is all in the foothills of Himalayas or foothills of Shivalik hills and combination of planes and hills. It is rich with water as two river – Ram Ganga (the lifeline of Corbett) and Kosi river passing through it.
So, the climatical and geographical condition is very suitable for floral and fauna and maybe that's the reason why 600 different species of birds are found here.
Let's understand the area of Corbett where these Resorts mushrooming most.
There are 3 major roads leading from ram Nagar city.
 Towards Nainital ( Kaladhungi)
 Dhela road.
Ranikhet road ( separated from the road leading towards Marchula )
I am posting some pictures of a few resorts in the Corbett area.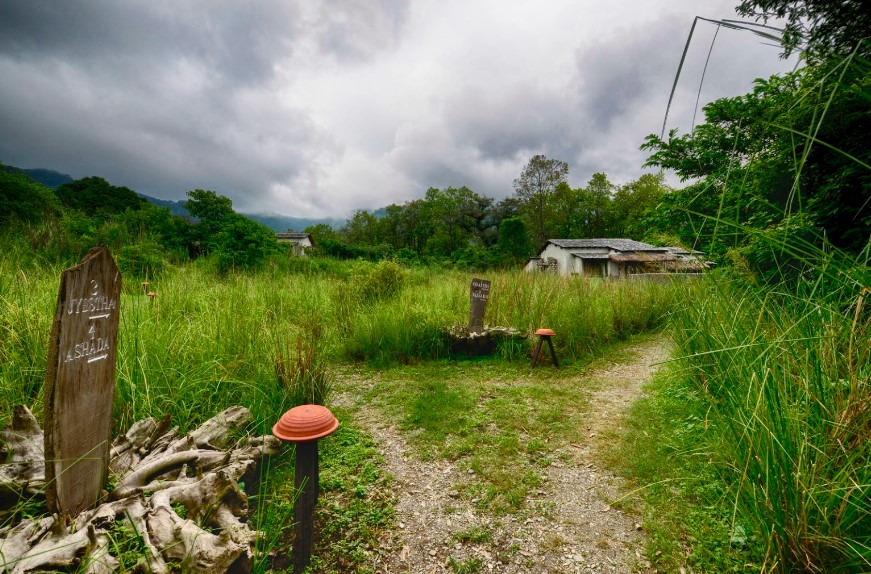 In the above pictures you see and can feel the environment you can get in our own country in north India and very close to New Delhi. now you don't need to visit far and expensive south Africa safari trip because you have everything here, luxury with wildlife.
actually I am regular Corbett national park traveller and already published many vlogs on my youtube channel, you must also watch those videos and in future also I am going to visit each resort in Corbett. don't miss the opportunity to follow me. must subscribe my youtube channel.  Youtube channel.
Corbett national park official website is https://www.corbettonline.uk.gov.in/