DHIKALA FOREST REST HOUSE
I have been to Dhikala forest rest house in 2017 1st time And since that year I am continuously going there.
I fell in love with Dhikala forest rest house( not only Dhikala but all Jim Corbett National park ) while my trip to Ramnagar for staying in a resort in 2016.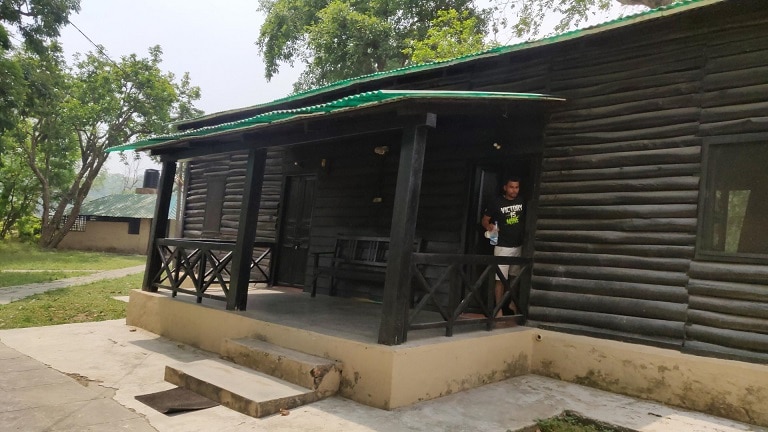 While my Spanish friends on the holiday trip to India we decided to go there for a Jeep Safari and we did Dhela zone jeep safari that was my first Jeep Safari in Jim Corbett national park.
So, in the year 2017, I was working in Sharekhan Ltd office Dehradun and I decided to do Jim Corbett National park Night Stay but I have no idea where to stay how it works how to book how much it cost, etc…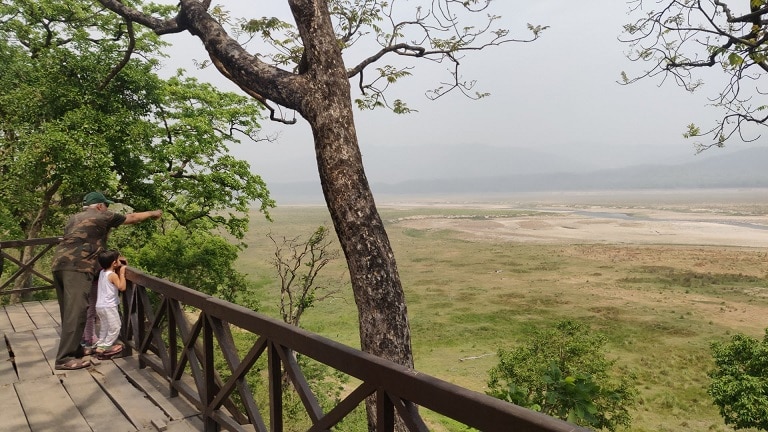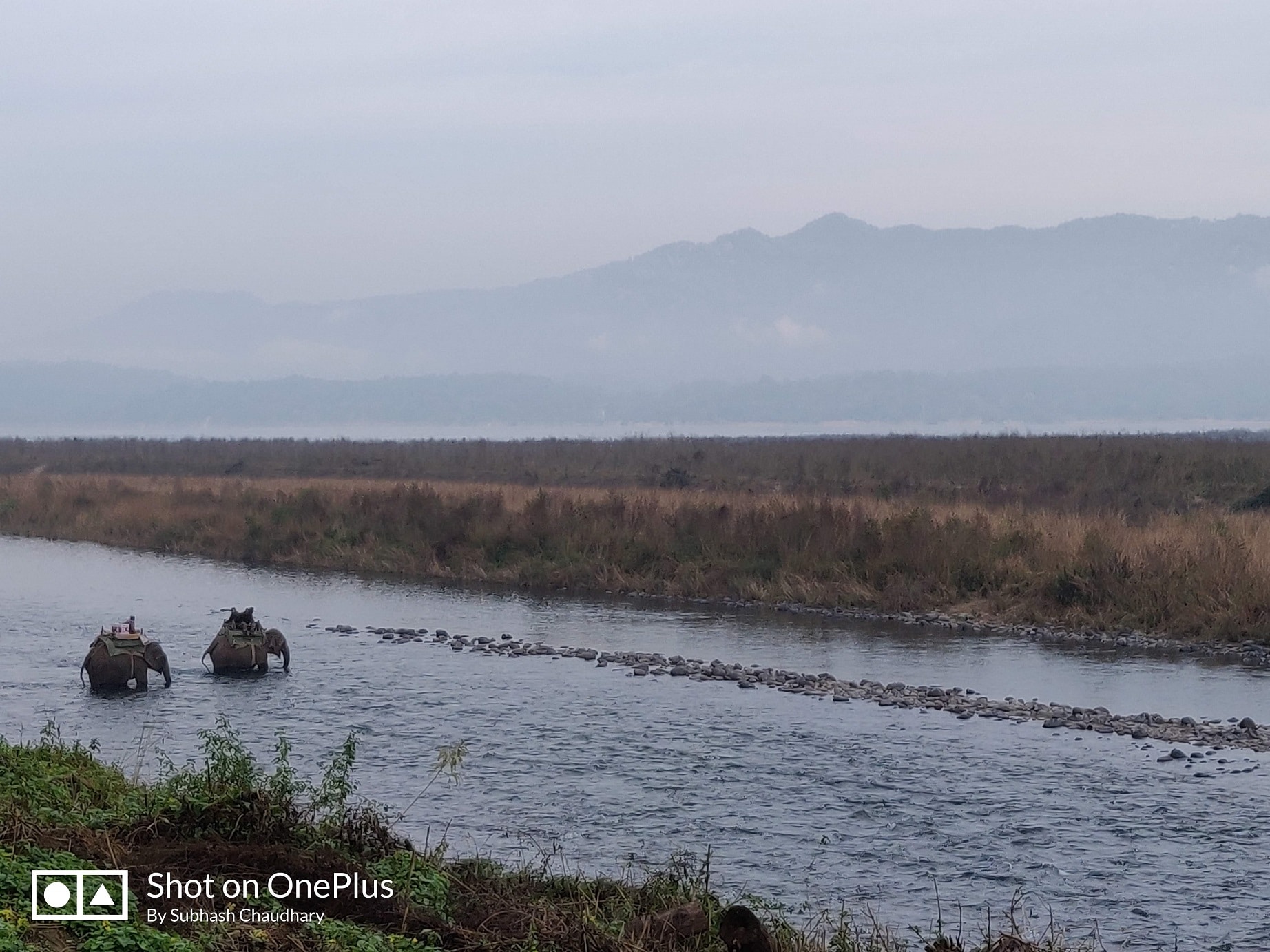 After few hours of my research, I come to know that the best Forest rest house in Jim Corbett national park is Dhikala Forest rest House inside the Dhikala zone which is accessible from the Dhangarhi gate.
And I get deeper and deeper and soon after few days I have completed knowledge about accommodation type, cost and permit booking of Dhikala forest rest house.
But the problem is the park was closed due to monsoon season the time I was doing all this so I have to wait for 15th November to book my first stay inside Jim Corbett forest rest house.
Soon November comes and I booked my permit to stay with one more person ( Vikas- my uncle from the village) and we get to the park wowow amazing super exciting I was.
So our first-night stay is an outside park in Bijrani camp ( runs by Bisht ji ) as we reached one night before at Ramnagar by bus from Dehradun.
The next day our jeep with driver arrived inside Bijrani camp on time to pick us for Dhangarhi gate and this is the day I was waiting for 6 months.
Soon after breakfast in Bijrani camps and jumped to the jeep and reached Dhangarhi gate after 30 minutes journey where we show our permit and do formality.
We start our second phase of a journey of 30 kilometers inside the core Forest from Dhangarhi gate to the dhikala Forest rest house.
This 20 kilometers journey almost took 2 hours and normal people start at 11 am from Dhangarhi gate which ended up around 1 pm in Dhikala forest rest house.
Just after we reach there we fill the reception register with all details and permit numbers and then we check in to Dhikala dormitory because we booked the dormitory for both of us.
The caretaker guy there introduces us to everything and I was also checking and understand everything with all excitement. I also bombarded many questions and satisfy my mind.
We put our bags there inside the dormitory and went to the dining room which is attached to the open kitchen and did our buffet Lunch 😋 which was really delicious and went for a little relaxation and we also have to leave for the evening jeep Safari in Dhikala zone.
Soon our jeep is ready and the gate is open for evening Safari around 2 pm and we are again ready for 3 hours jeep Safari around Dhikala Forest rest house.
Around 30 Jeeps were there inside the campus.
We come back from Jeep Safari around 5 pm and we again have to inform the recreation that we are back and then we directly went to the washroom as our mouths and head are all filled with sand.
It is almost dark by that time and we change clothes and went to the dining room for dinner and this is the Only time we chit chat and relax and meet other visitors there.
There is one wood stand outside canteen also known as High Bank as from here one can see very far in the grassland with ram Ganga reservoir. Believe me, this is one of the most beautiful views I ever had in my life.
After dinner, we walk inside the dhikala Forest rest house and check the area as I have to understand the map inside and position of all accommodation types in dhikala.
And then went near dormitory and sit of it and talk with other people staying with us in the same dormitory as one dormitory has 12 beds total.
Soon we charge our phone and camera 🎥📷 and went to our bed after preparing it.
It is quite difficult to sleep there as the bed is a bit tough like railway coach bed 🛌 but after some struggling finally had little sleep and then soon early in the morning we wake up in the dark around 5 am as we have to be in the jeep around 6 am for morning jeep safari.
After 3 hours of jeep safari from 6 to 9 am we collect our belongings and check out from the dormitory and beaded towards Dhangarhi gate for exit.
We reach Ramnagar bus station around 1 pm and from there we took the direct bus to Dehradun which drop us here in the night.
I am also a YouTuber and I recorded all this complete journey for YouTube .you can watch my video there and don't forget to subscribe to this Youtube channel as I keep exploring Uttarakhand and around.
Also, Read –Mundiyapani-forest-rest-house