Chilla Range Haridwar is one of the most Beautiful and Peaceful Areas to be Explored Near Haridwar and Rishikesh. Chilla Contains A Nature Reserve with Lots of Animal Init and a Jeep safari to Enjoy inside Forest.
Chilla Range
Chilla range is a must-visit place for the tourists visiting Haridwar and Rishikesh and this place is just 30 minutes drive from Rishikesh and 15 minutes drives from Haridwar. This contains a forest rest house and GMVN (Garwhal Mandal Vikas Nigam) Prive Tourist lodges.
chilla forest rest house
Chilla Forest Resthouse is the only FRH inside the chilla range Haridwar manage by forest department which can be booked from Dehradun forest office tilak road.
chilla guest house – Gmvn chilla
Apart from the forest rest house inside the chilla, there is also another option to stay,i.e GMVN chilla tourist rest house which is just 1 km away from the main chilla safari gate.
chilla Haridwar is a drive inside the forest and along river Ganga which is really beautiful and mesmerizing. but drive there must be careful with full alert as lots of wild animals and elephants keep crossing the road most of the time.
chilla Haridwar images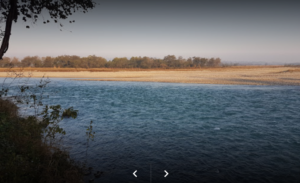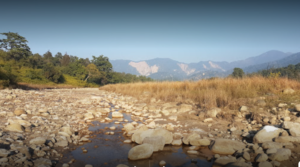 chilla Uttarakhand is one of the main tourist destinations for wildlife lovers after Jim corbett national park and also chilla Uttarakhand is a major and biggest zone of Rajaji national park
chilla wildlife sanctuary
Chilla Range Haridwar also consists of a chilla wildlife sanctuary inside it which can be accessed via the chilla gate of Rajaji national park. jeep safari facilities are also available here.
Morning and Evening Jeep Safari timing are 6 am and 2 pm.
For jeep safari inside chilla Range Haridwar, one can contact on the following WhatsApp number
https://wa.me/919760385133
Resort in chilla Haridwar
There are a few more Resort in chilla Haridwar are as follows
Rajaji Jungle Castle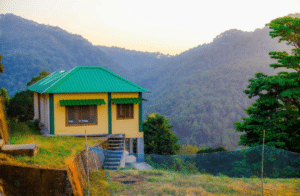 Wild brook Retreat
To Book, Any of the above Resort in chilla Haridwar must WhatsApp me Via Below Link
https://wa.me/919760385133
chilla power plant Haridwar
Near Chilla  Haridwar, there is one major Power Plant and a small dam which can be visited during the daytime named- chilla power plant Haridwar.