Sahastradhara Mandla: A Beautiful Tourist Attraction
Sahastradhara Mandla is a beautiful and natural place full of beauty. This place is a significant tourist destination in Mandla city. Mandla is a district of Madhya Pradesh. You will see a beautiful form of the Narmada river at this place. Sahastradhara is a religious and natural place. You will get to see stunning waterfalls; apart from this, you can also see the Sahastrarjan temple, built in the middle of the Narmada river. You cannot visit this temple during the rainy season because, during the rainy season, the temple gets submerged by the water of the Narmada river. If the water of the Narmada river dries up during summer, you can visit this temple. The environment around here is very picturesque.
Sahastradhara Mandla : A part of Narmada Parikrama
Thousands of devotees visit Sahastradhara and the neighbouring ghats to meditate and pray to the world's most sacred river since Mandla is a stop on the Narmada Parikrama.
Sahastradhara Mandla: History
Sahastradhara, a few minutes from the town's centre, is one of Mandla's holiest sites.
The Sanskrit terms sahastra, which means thousand, and dhr, which means streams or watercourses, are whence Sahastradhara gets its name.
The Puranas claim that Ravana, Lord of Lanka, happened upon the tranquil Rewa River while travelling in his Pushpaka Vimana.
Ravana decided to pray to Lord Shiva because of the holiness and alluring beauty of the location.
Raja Kartavirya Arjuna, also known as Sahastrabahu Arjuna (the thousand-armed one), was playing in the lake with his wives while Ravana was unaware of it.
Raja Kartavirya Arjuna was having fun with his wives when Ravana hurried up and challenged him to combat.
After a bloody struggle, Raja Kartavirya Arjuna captured Ravana and imprisoned him.
Maharshi Pulastya asked Raja Kartavirya Arjuna to free Ravana, who was terrified by the prowess of this great warrior.
Pulastya Maharshi's request came alive; he later bid them farewell kindly and respectfully.
Sahastrabahu Arjuna stopped the Rewa River's flow, causing it to split into thousands of streams.
The Narmada River divides into thousands of smaller waterways before emptying into a vast pool with a giant round rock at the centre.
Legends On Sahastradhara
According to legend, Lord Shiva chose this spot to take a sip of the sacred Narmada water.
Between the 1,000 streams of the Narmada River, the Gonds constructed two ancient Shiva temples.
Amid the Narmada River stands the Sahastra Arjuna Bhagawan Temple, also called Prachin Shiv Mandir, by the locals. Later, people built a bridge to enable worshippers to view this sacred shrine.
When the Narmada River swells, the bridge and temple become inaccessible.
Ravana was shocked when the Narmada River abruptly stopped flowing, and the bed turned dry.
To investigate the reason behind this, Ravana sent out his warriors.
To the satisfaction of his wives, Raja Kartavirya Arjuna had used his thousand arms to block the flow of the Narmada River, the troops discovered.
When the soldiers told Ravana about this fantastic episode, he could hardly believe what he heard.
Reaching Sahastradhara Mandla
You can go to Sahastrarjan Temple after arriving in Sahastradhara.
The temple is situated here in the middle of the Narmada River. A road is there to reach the temple.
The temple's design is exquisite, and its setting in the water only enhances this impression.
The temple has a Shivling of Lord Shiva placed. There are a lot of Shivlings outside the temple that you may see. Mandla is in the Bargi dam's submerged region, which means that the water level in the dam is still whole here.
You can wander about this temple if the water level drops here during the summer.
In addition to this, there is a charming temple nearby.
The white temple looks lovely. You can also take a bath here but there are no facilities for changing clothes.
Other Places to Visit Sahastradhara Mandla
Sahastrarjan Temple
After reaching Sahastradhara, you can visit Sahastrarjan Temple. The temple is built in the middle of the river Narmada. A road is there which can take you to the temple. The temple's stunning design looks lovely due to its location in the water. The Shivling of Lord Shiva is also there. One will get to see many Shivlings outside the temple. The area here of Mandla is the submerged area of ​​the Bargi dam, which means the Bargi dam is a filled area, so the water remains full here. You can also take a bath at this place, but there is no facility to change clothes. Well, the site here is charming.
Sahastradhara Waterfalls
Sahastradhara Falls is a beautiful waterfall built on the river Narmada. The waterfall here is a short distance from the Sahastrarjan temple. You will feel that the waterfall here is nearby, but when you start walking towards this waterfall, then the waterfall here goes away from you. Here I have told my experience, here according to me the waterfall will be at a distance of about 1 km. You will have to walk to this waterfall because there is a rock here. The rock here is of a different type; this rock is of black colour. You must wear shoes here because walking with slippers or saddles is impossible. There are magnesium, limestone and basalt stones here. One will enjoy coming here. Here the Narmada river is divided into many streams; these streams flow through these rocks. Here you will get to see many small waterfalls of these streams. The Narmada river flows through these rocks with a strong current, creating a spectacular view. You can see this place with your family and friends.
The Panchamatha Temple
The temple contains five shikharas reminiscent of the Indo-Islamic architectural style and is situated a short distance from the Narmada River's streams.
From where a thousand streams enter the deep kund, one may see the Uttarmukhi Shiva Temple.
In this temple, there are eleven Rudras in different positions.
Best Time to Visit
Sahastradhara is best visited just after the rainy season because the Narmada River will be at its fullest.
A spectacular sight is the Rewa River's white waters rushing through thousands of deep, tight tunnels in basalt, limestone, and magnesium rocks.
Things to remember:-
If you wish to spend some time at this place, you should take your food and drink to this place as there is no shop where you can take food and drink.
Wear shoes because you have to walk on foot to the Sahastradhara waterfall. If you want to go to the waterfall, you have no other option but to walk. Initially, you may experience trouble walking in slippers and saddles. We request you not to mess with this place; whatever you take, keep it with you. Please don't throw it here and there. There is a public toilet here.
You take a bath here. Don't go too deep because there will be no one to save you here.
If you go to the Sahastradhara Falls, do not go in the fast-flowing water. Mishappenings can lead one to trouble at any time. That's why you enjoy the waterfall by staying on the shore.
Hope you have a pleasant stay here. 🙂
Video of Kotdwar Uttarakhand
To Book Rafting Camping Tour in Rishikesh and Jim corbett Park Or Rajaji National Park Stay and Jeep Safari
Direct WhatsApp Contact – CLICK HERE
Read our other Articles – Best River Side Resort in Rishikesh
Subscribe to Our YouTube Channels for more Rajaji National Park Information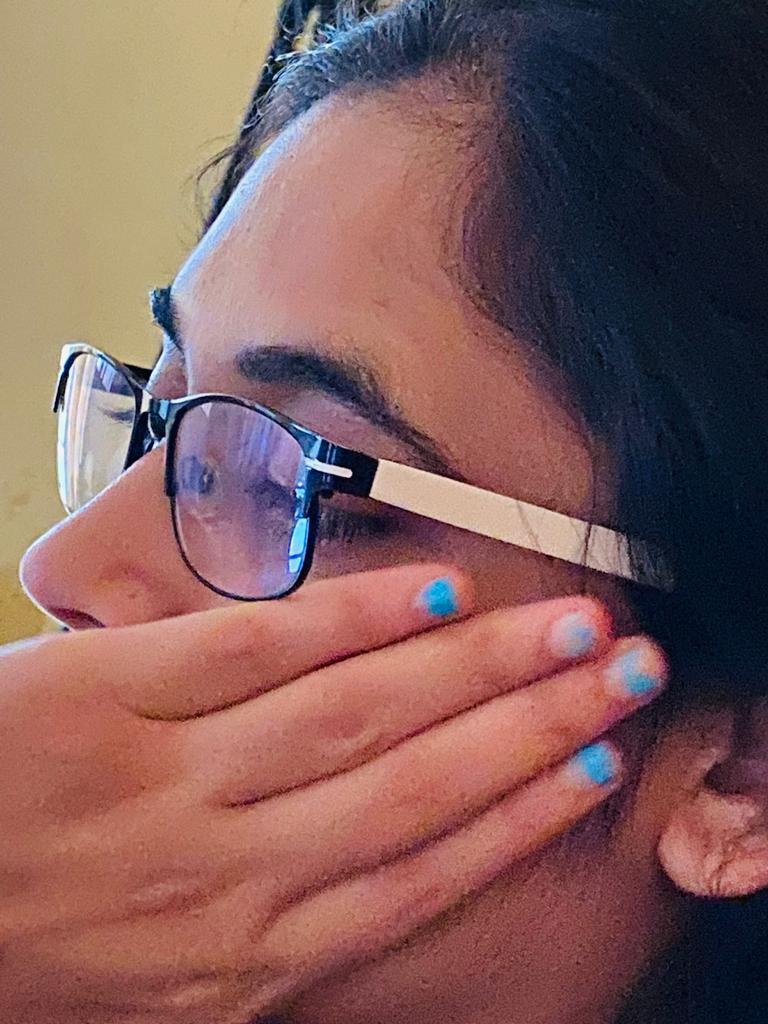 Anu is an independent writer, with a curious mind and a content soul. She believes that everything is just a colourful and colourless motif on the ever-expanding fabric of the universe. She hopes that one day magic will blossom and the whole of humanity will bow in sync to acknowledge life. And there will be a rainbow in our eyes as we sit barefoot to see life as it is. May we have peace.