Dhikala Jim Corbett – A rich source of wildlife, fauna, and flora, as well as exceptional natural beauty, the Dhikala section of Corbett National Park, is likely the most preserved and wildlife-rich area in Northern India. Only here are "Chaurs," enormous, lush grasslands resembling the Savanna in Africa. The 1936-built Dhikala Forest Lodge is located on the Ramganga Reservoir's border, looking out over the forested hills of Kumaon and Garhwal. An overnight stay here offers the chance to go on elephant rides and Jeep safaris and spend the middle of the mornings on observation towers with a view of the Ramganga river and watering holes. The Ramnagar Railway Station is 50 miles away.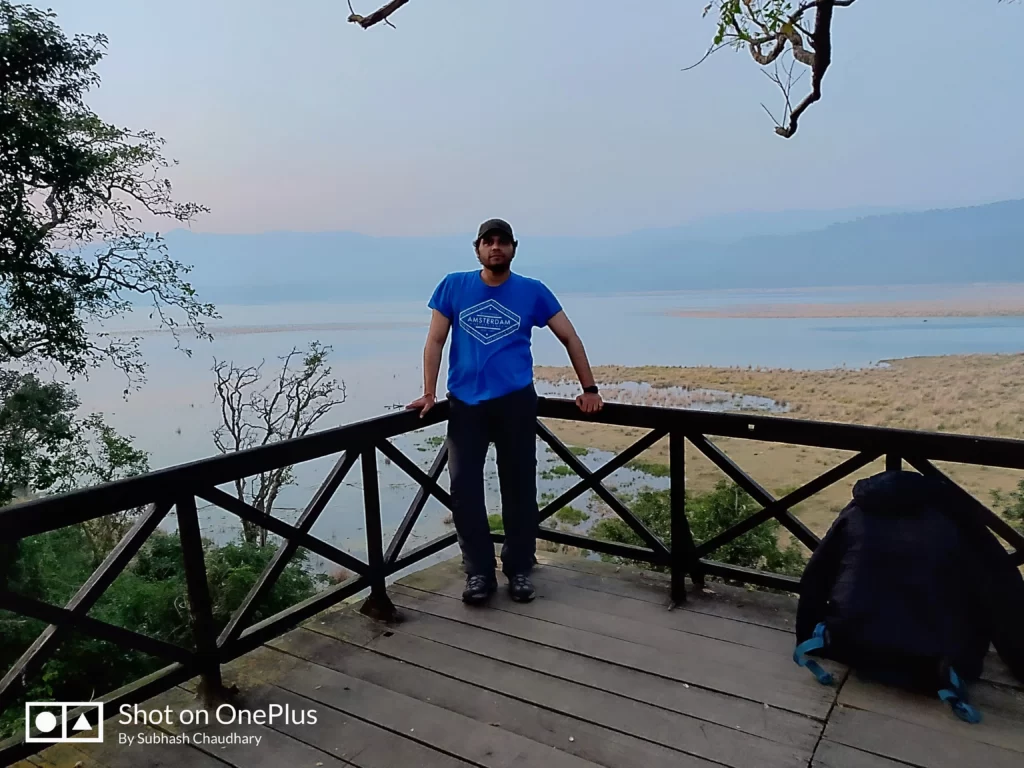 Although these accommodations were significantly refurbished in 2006, the Dhikala Forest Lodge's location deep within the forest makes up for its poor accommodations, as you can see wildlife from your room's verandah. By the standards of the Indian Jungle, the Dhikala's rooms have undergone renovations and are no longer modest. The Dhikala Forest Lodge is located in the heart of the Corbett National Park and is protected from wild animals by an excellent solar fence.
The bathrooms are attached and have flushing toilets in the English manner. The rooms are clean. Although there are showers and working mixers, bucket baths are advised just in case. Although there is undoubtedly access to running hot and cold water, we recommend using mineral water to clean your teeth. The resort has a backup generator, inverters, and power with set supply schedules. Every other night, wildlife movies are played in a makeshift theatre, and the lodge has a lovely wildlife library.
Accommodation inside Dhikala Jim Corbett
The Dhikala Forest Inn There are 12 beds in each of the two dormitories of Dhikala Forest Lodge's 25 rooms. Five categories are further separated into 25 rooms.
Five rooms make up Old Forest Rest House.
4-room New Forest Rest House
annexe: seven rooms
Hutment: six rooms
Three rooms in the cabin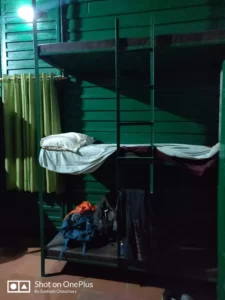 Visitors to the Corbett National Park must first obtain a permit from the appropriate government. These can be acquired at the Ramnagar-based park administration centre. Then, under the condition that applicants present photocopies of their identity cards, the 03-day length permit is immediately issued. For the ticket, foreign nationals must present their passport and a photocopy.
Lodges in Corbett Forest Only three days at most would be allotted for the issuance of permits. Permits are not transferable and are not refundable after they have been issued. The park administration is not in any way liable for any harm that occurs.
Attractions inside Dhikala Jim Corbett
Safari Canter inside Dhikala Jim Corbett
If you live outside the Dhikala Zone and want to see the local animals, a canter safari in Corbett is your best bet. A 16-seater open-air bus named Canter travels from Ramnagar to Dhikala before returning to Ramnagar. One must also use the official website to make a reservation in advance for a canter safari.
Chaurs (Grass Lands) inside Dhikala Jim Corbett
The vast grassland home to elephants, spotted deers, wild pigs, hog deers, etc., makes Dhikala famous. Visitors frequently see an untamed Tiger running after a deer or traversing the meadow.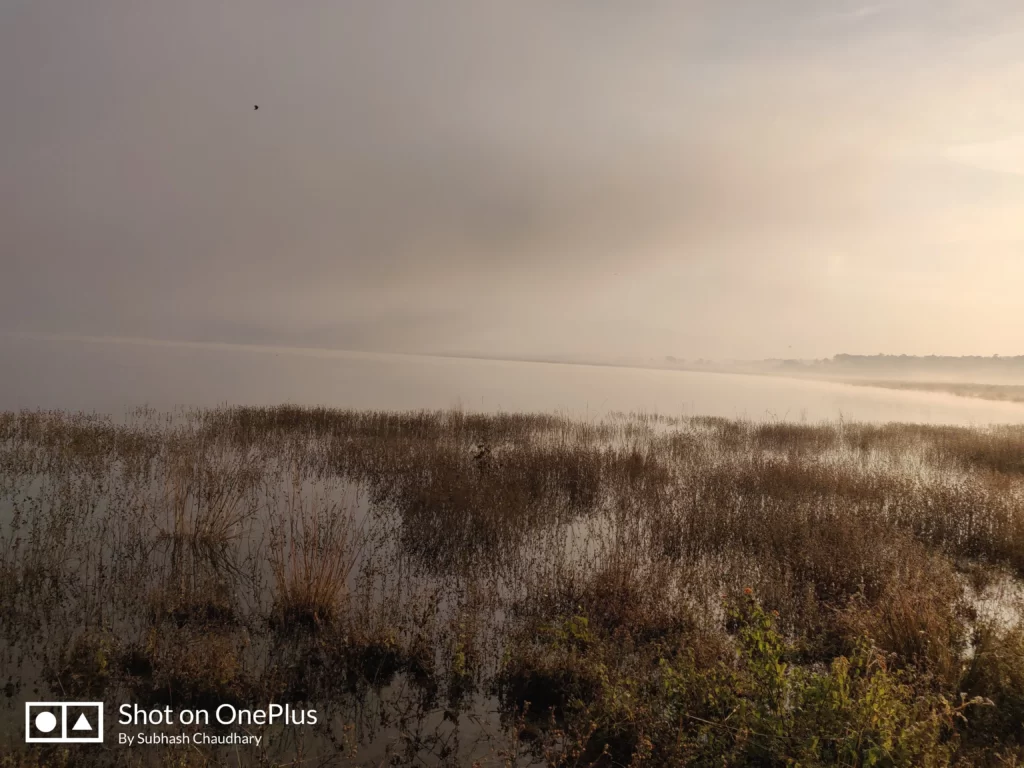 Watch Tower around Dhikala Jim Corbett
The watch tower in Dhikala is ideally situated to provide a great perspective of the animals that come to the area's chaurs to graze. It also gives you a fantastic view over the entire Ramganga riverbed and a significant portion of the Dhikala chaur.
The Dhikala Forest Rest Louse is a 10-minute walk from this watch tower. About fifty yards south of the watchtower is an artificial waterhole that makes it the ideal location to see deer, elephants, wild pigs, and occasionally a tiger.
Gairal's Crocodile Point
The shortcut from Gairal to the other rest houses to the west leads to Crocodile Pool. Additionally, it is a balcony-like natural formation that overlooks a pool that crocodiles virtually always populate.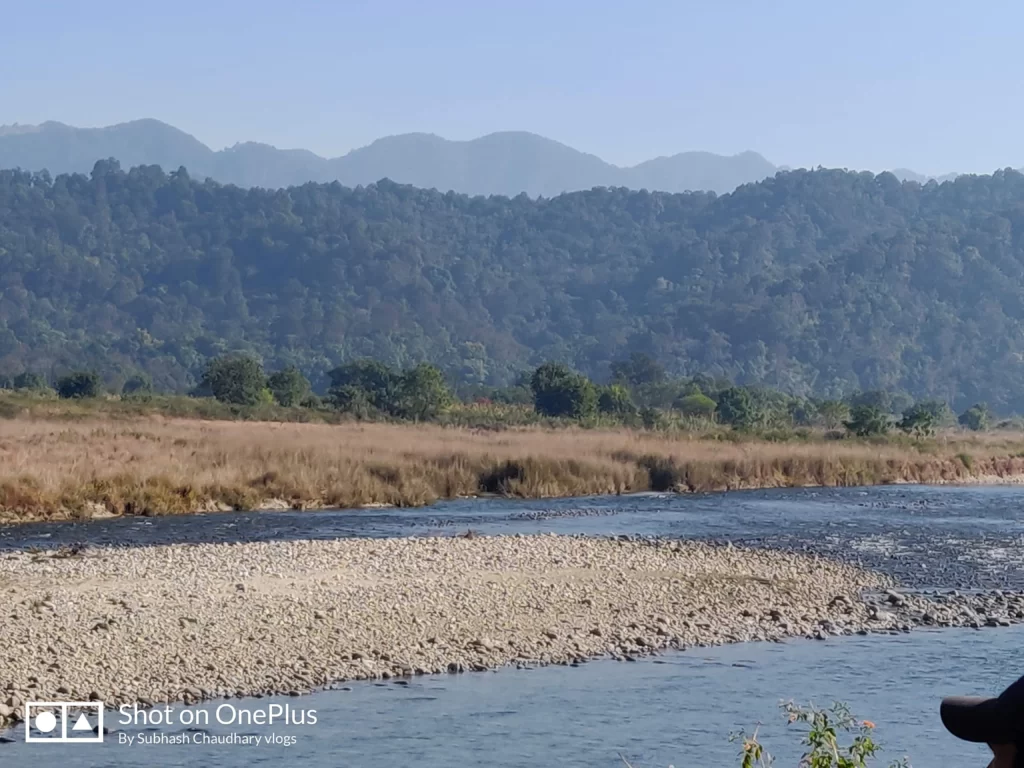 Samantha Trail
This jungle trail runs from the Dhikala watchtower's base to the Khinanauli rest house. The majority of tigers in the area are most likely to be seen in this location. This is because of its prime placement between the riverbed and the hills on either side. Most animals travel through this area on their way down to find water. Elephants frequent this track, so if you want to drive down here just before dusk in the summer, make sure your car can be reversed as quickly as it can be moved forward. Alongside this track, a pair of Serpent Eagles had their nest high in a tree. Indeed, this music won't let you down if patience is one of your characteristics.
When in the zone, one can see numerous different varieties of deer, including spotted deer and others like the para (Axis pornicus), the sambar (Cervus unicolour), and the Kakkar (Muntiacus muntjak), popularly understood as the barking deer because of the hoarse sound it produces that sounds like a dog is barking.
It is one of the best sites on the planet to see wild elephants and tigers.
Additionally, this region is a bird watcher's paradise. A wide variety of birds can be noticed in the area because of the nearby woodlands and the sizable body of water.
In this forest area, there is an excellent probability of seeing a sloth bear. Termites and the enticing Mahua flower nectar both draw them in. When the Mahua ferments in the bears' systems, it has been seen that they are drunk.
Rules and Regulations
We accept the following photo IDs as proof of identity: ADHAR CARD, DRIVING LICENCE, PASSPORT, PAN CARD, STUDENT ID, and VOTER ID. We need the number on these documents; a scanned copy is unnecessary.
The first traveller indicated on the reservation form must have the same ID proof that was supplied when making the reservation for the Jeep safari to see Corbett National Park.
Every other traveller is required to have identification.
There is NO REFUND for charges.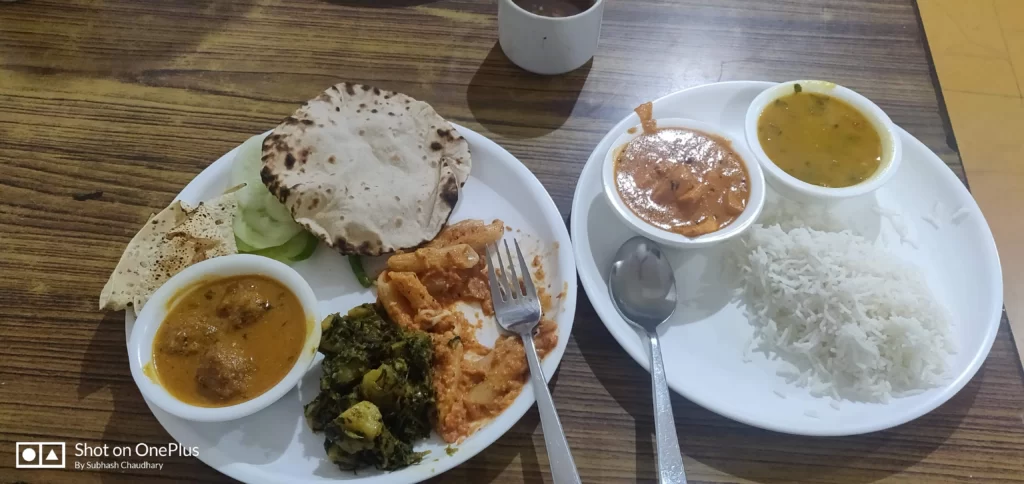 How To Reach
Ramnagar is where our packages start and end (Corbett Tiger Reserve Office). If a guest requests a pick-up from a specific hotel or location, we can tailor the package to meet their needs.
Dhikala, home to Jim Corbett National Park, is about 300 kilometres from Delhi. From Delhi, it takes about 6 hours to get to Dhikala.
The following stops are from Delhi: Hapur, Garhmukeshwar, Moradabad, Thakurdwara, Ramnagar, and Dhikala, home of Jim Corbett National Park.
By Train: The closest rail station to Dhikala is Ramnagar. About 32 kilometres separate Ramnagar Railway Station from Dhikala Entry Gate. RMR is the Ramnagar station code.
By Air – Pantnagar is the closest domestic airport to Dhikala, Jim Corbett National Park. The distance to Corbett Park is only 50 kilometres. At a distance of 300 kilometres, Delhi International Airport is the closest airport.
Clothing Information
Nov. to Mid-Dec.: If you're planning to visit Dhikala around this time, pack some light wool clothing.
Mid-December through the beginning of February: If you intend to visit Dhikala at this time, bring heavy wool clothing, especially jackets, mufflers, hand gloves, and a hat (woollen).
March–April: Bring light jackets, sweaters, etc., if you plan a trip to Dhikala during this time.
May–June: Pack loose cotton garments that quickly absorb sweat if you plan a trip to Dhikala in May or June. Sunscreen creams, sunglasses, and hats are also recommended.
Entry hours
The primary entrance to Dhikala is through the Dhangari gate. Only between 6 AM and 4 PM is the Dhangarhi gate open for entry. Entry will not be permitted after 4 PM, and reservations will be cancelled without a refund.
More information on packages
The number of passengers: A jeep may hold a maximum of 6 adults. If there are more than five adults, we advise taking two jeeps because of the luggage each guest would carry.
Jeep safaris: 2 times are included in the 1-night plan, and four times are included in the 2-night package.
To book Dhikala Night Stay and Jeep Safari must Contact –  Click Here
Video From Dhikala Jim Corbett
To Book Tour in Jim corbett Park Or Rajaji National Park Stay and Jeep Safari
Direct WhatsApp Contact – Click Here
Read our other Articles – Best River Side Resort in Rishikesh
Subscribe to Our YouTube Channels for more Rajaji National Park Information