Lachhiwala Picnic Spot is one of the most beautiful tourist places to visit. It is Nature Park Manager by Forest Department and it is well maintained.
Previously it is Very raw and open to visitors. People keep bathing inside the park and keep destroying the natural beauty there. but now it is not possible again as this park is following lots of strict discipline with Security.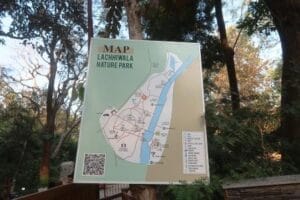 Lachhiwala picnic spot near Mussoorie, Uttarakhand
if traveling from Haridwar road to Mussoorie then you can visit Lachhiwala also as this is the only tourist place placed on the main Haridwar Mussoorie highway near Doiwala.
Lachhiwala Picnic Spot park
is a city forest or you can say a nature park with lots of playground for children and grass garden for a family picnic. there is a museum called Dharohar. which consists of lots of information about the Uttarakhand state in detail.
Lachhiwala open
Lachiwala Remains Closed only on Monday and It Remains Open From Morning to 5 pm in the evening.
Lachhiwala picnic spot entry fee is only 60 Rupay only for adult
Lachhiwala's timing is from 8 am to 5 pm.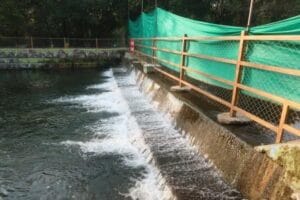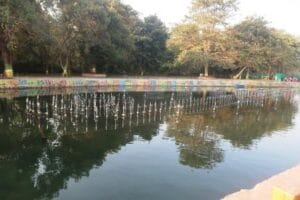 Lachhiwala Ticket Price is 60 inr only for adults above 10 years and 5 to 12 year is 30 rs and beloved 5 year is Free of Cost. While Car Parking Price is 50 inr.
weather Lachhiwala range, Uttarakhand
As Lachhiwala Range have Lots of Grass Grounds where you can sit and make a picnic in the sunshine so there you won't feel much cold and also lots of trees to sit under in summer so there you won't feel much hot too.
Lachhiwala distance from Dehradun
is just 40 minutes and 20 km away from Dehradun city.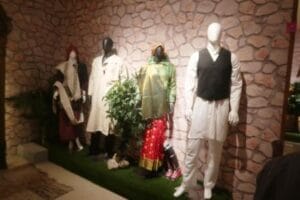 Lachhiwala to Sahastradhara distance is just 23 km and 40 minutes distance. 
Lachhiwala nature park is one of the happiest places in Dehradun everyone should have visited this with their family.
Lachhiwala nature park ticket price is only 60 rs but other adventure activities or museum cost ranges from 20 inr to 100 inr.
Lachhiwala Dehradun is open today- yes it is open all days except Monday.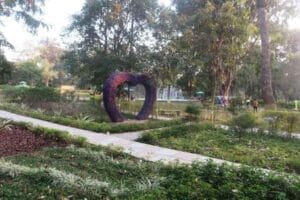 Lachhiwala Youtube Video is here
Rajaji national park safari booking
To Book Rajaji National Park Jeep Safari Here Below is Whatsapp Link
And Also Don't Forget To Subscribe My Youtube Channel From The Above Video
Also, Read My Other Articles on Rajaji Park Forest Rest House