Kalagarh is a small town in the Pauri Garhwal district of Uttarakhand. It is located on the banks of the Ramganga River, which is also known as the Ganges of Kumaon.
Kalagarh has been mentioned in several Hindu scriptures and texts, such as Mahabharat and Ramayana.
It is located at an altitude of 248 m above sea level. It has a lot of attractions including natural beauty, adventure activities and cultural heritage.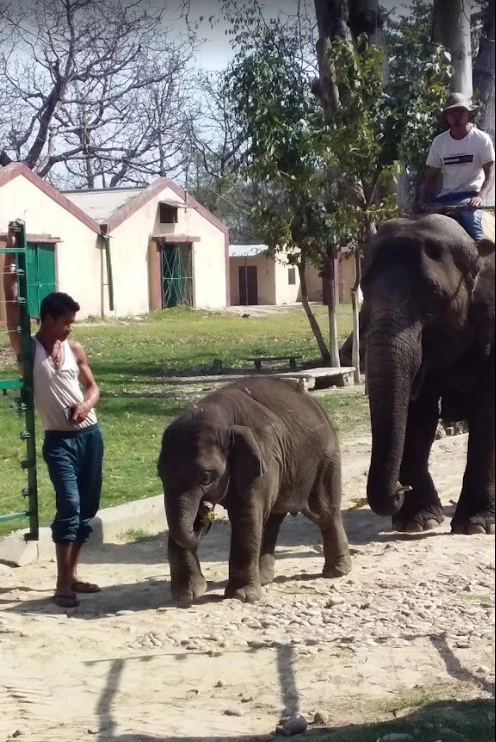 Kalagarh was originally called Kalaguru and it was founded in 1689 AD by Bhagwan Singh Bisht who was also known as "Guruji".
Kalagarh has a population of around 3,000 people.
Kalagarh lies on the bank of the Ramganga River which flows through Kalagarh city and provides it with water for irrigation purposes. Kalagarh experiences an arid climate with hot summers and cool winters. The average annual rainfall is around.
According to researchers, the Kalagarh region of Uttarakhand's Pauri district can shed light on the evolution of primates, including early humans.
A researcher from the nearby Wadia Institute of Himalayan Geology discovered a primate fossil in Kalagarh in 1983 that dates back 11 million years. A primate is a member of a group of mammals that includes early humans, apes, and monkeys.
Ramesh Kumar Sehgal, a scientist at the Wadia Institute, said, "We have asked the Anthropological Survey of India in Dehradun to include Kalagarh in their investigations so that details regarding the evolution of early primates can be discovered." "This (Kalagarh) may be the ideal location in Uttarakhand to research the evolution of monkeys."
Studies have been done in the Kalagarh region, which is a part of the Corbett Tiger Reserve, and fossils have been unearthed. However, few research excursions have been performed in recent years, according to Sehgal.
Scientists from the Wadia Institute have also requested that the Anthropological Survey of India (ASI) research at Ramnagar in Jammu and Kashmir because a 13 million-year-old fossil has been discovered there.
According to scientists from the Wadia Institute, studies will be carried out in Kalagarh and Ramnagar, according to ASI office head Harsh Vardhan.
According to Vardhan, the Kalagarh site may be significant for us because our research primarily focuses on social behaviour, environmental factors, and species evolution.
He mentioned that the Shivalik hills in the outer Himalayas are where ASI scientists have been gathering fossils. "They (fossils) are being investigated to learn more about the prehistoric environment and the species' eating and behavioural routines."
Motives to Visit Kalagarh
Kalagarh provides travellers with a different entry point (Kalagarh Range) into Corbett National Park because it is located between Ramnagar (Corbett) and Kotdwara (Lansdowne) (Open all through the year)
Due to its proximity to the Sonanadi area (home to 500+ bird species), Kalagarh is a top spot for bird watching.
Kalagarh Dam
The Ramganga Dam often referred to as the Kalagarh Dam, is an embankment dam on the Ramganga River in the Pauri Garhwal district of Uttarakhand, India, three kilometres (two miles) upstream of Kalagarh. The Jim Corbett National Park contains it.
Distance from main cities
Pantnagar (115 km), Bareily (177 km), and Dehradun are the closest airports (192 km)
Nearby are Kashipur (51 km), Ramnagar (78 km), and Moradabad (94 km)
With a population of 31156, the Pauri Garhwal district in the state of Uttarakhand contains the Pincode 246142 for Kalagarh. There are 15826 females and 15330 males, respectively, in the population. The area is around 549.08 square kilometres in size.
Video of Kotdwar Uttarakhand
To Book Rafting Camping Tour in Rishikesh and Jim corbett Park Or Rajaji National Park Stay and Jeep Safari
Direct WhatsApp Contact – CLICK HERE
Read our other Articles – Best River Side Resort in Rishikesh
Subscribe to Our YouTube Channels for more Rajaji National Park Information