FAMOUS NATURAL CAR SHOWER (WATERFALL) ON THE WAY TO GANGOTRI EVERYONE WASH CAR HERE- KIA SELTO
so I am continuing my story from the last blog here the link of the last vlog from Dehradun to Uttarkashi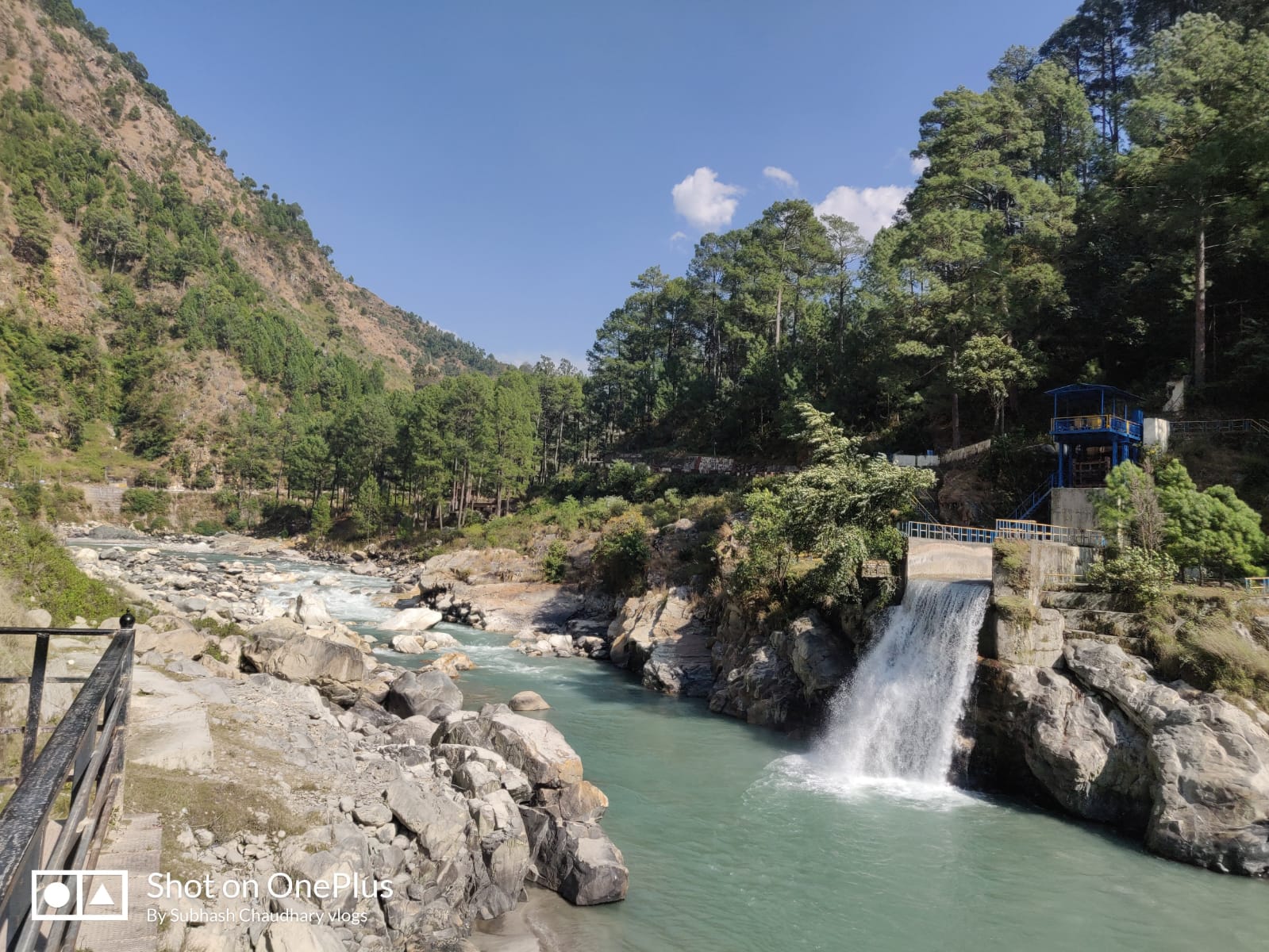 it's almost afternoon and we keep moving in our car towards Gangotri just after crossing Gangotri we reached a place called …… this place has the most number of Ashram as I show you in my youtube video 2nd part here is the link of the second part.
soon we reached the KHEDI waterfall and there we clicked many pictures and record beautiful waterfall video.
we took our lunch at bhatwari AT MERU restaurant we enjoy delicious bhang ki chutney and rajma chawal and we also opened our lunch box there.
soon after crossing bhatwari beautiful scenery view start coming and famous sulphur water swimming pool (gangnani) also in front of us but due to shortage of time, we cant visit there and promised ourself to visit this while returning from Gangotri.
it's almost evening before we reach harshil. the part of this trip is that we have one aunty (sarla aunty)with us her hometown is itself harshil and there is all relatives and parents live. so we got a warm welcome from a local family. where we enjoy apple garden orchid and eat lots of apple by plugging directly from tree . apple of harshil was so amazing and fresh that we ordered 2 cart of apple instantly which we picked while returning from gangotri.
you can enjoy all this trip in the video format over youtube i already post of link but here is the one more link you can click over this is you will be directly diverter to my 2nd part of gangotri trip from dehradun over youtube
here is my about us page if you wants to know more about me