RAJAJI NATIONAL PARK RESORT – A SERENE GET AWAY FROM CITY STRESS
RAJAJI NATIONAL PARK RESORT The modern way of living is dynamic yet distant from the bliss of nature, greenery, and the raw benefits of the environment. Cities are only growing, and so is the rise in lifestyle diseases, incidents of stress, and depressive working hours. All this combined makes 'Jack a dull boy' even amid all possible technological advancements humans can achieve. So, what do we do? As our revered Buddha said, we must find a balance, a middle path. We need to include an aspect of nature in our life to enhance our overall well-being.
WHY RAJAJI NATIONAL PARK IS FEASIBLE FOR CITY DWELLERS TOO
Close to the cities, the Park offers a magnificent ecosystem and a perfect blend of nature and wildlife with unique biodiversity.
The Park is easily accessible by road from Delhi, Meerut, Roorkee, Haridwar, Rishikesh, Mussoorie, Dehradun, and Chandigarh. Falling within a radius of 10 km, some of the nearest railway stations are Haridwar, Rishikesh, and Motichur.
Jolly Grant Airport at Dehradun is the nearest airport to the Park. Suiting the feasibility, one can drive in a car, take a train to Haridwar, or fly to Dehradun.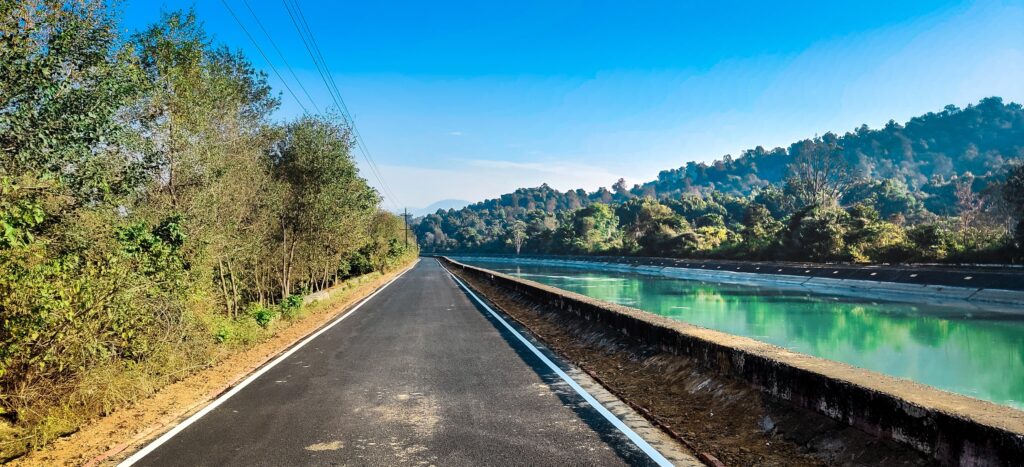 MULTIPLE ENTRY GATES TO THE PARK – 
Chilla gate, Haridwar
Mohand Gate, Dehradun
Asarori Gate, Dehradun
Motichur Gate, Haridwar
Ranipur gate, Haridwar
Rajaji's accessibility makes it a feasible and quick getaway for city folks for a wholesome experience amid abundant nature.
A BRIEF HISTORY
1983 saw a Mergence of Rajaji Wildlife Sanctuary of Uttaranchal with Motichur and Chilla wildlife sanctuaries that gave us this majestic beauty called RAJAJI NATIONAL PARK. The Park draws its name after the late C. Rajgopalachari (also known as Rajaji), a famous freedom fighter and last governor-general of independent India. Rajaji was among the first few recipients of India's highest civilian award Bharat Ratna in 1954.
A BRIEF GEOGRAPHY
Being located in a transition zone between temperate western Himalaya and central Himalaya, the Park has a splendid species diversity that quickly gets etched in the eyes of the visitors. Representing the Shiwalik ecosystem, the Park spreads over the Pauri Garhwal, Dehradun, and Saharanpur districts of Uttarakhand. The Motichur and Rajaji sanctuaries are contiguous and are separated from the Chilla Sanctuary by the river Ganga and the river Chilla. River Song is also a significant attraction in the Park that echoes the sound of various species of migratory birds. It spreads over an area of 820.42 sq km and is open to visitors only between Mid-November to Mid-June.
THE PARK – HIGHLIGHTS
Outside Haridwar, the Park was granted a Tiger Reserve status in 2015. It has become the second Tiger Reserve in Uttarakhand after Corbett Tiger Reserve.
THE FLORA
The Park lies at the confluence where mountains meet the plains, making this junction a wonderland for all kinds of forests. We have broadleaved deciduous forests, scrubland, riverine vegetation, and pine and grasslands sub-systems that present a wide range of relevant factors for all types of flora.
The under-wood is sparingly present with a light density, consisting of Rohini Mallotus philippensis, our favorite Amaltas, Shisham, Palash, Sal, Arjun, Semul, Baans, Amla, Khair, Kachnar, Chilla, etc.

THE FAUNA
The Park is the north-western distribution limit for both elephants and tigers in India. Among the Park residents, elephants are the most famous and can be easily sighted as we drive through the jungle. The dense green forestry has become a safe habitat for all kinds of animals, e.g., Mountain goats, Goral, Chital, Sambhar, Barking Deer, Hog Deer, Nilgai, and Wild Pig, and Sloth Bear. Carnivores like tigers, Leopards, and Leopard cats are not always visible but do inhabit the jungle. Other animals like Dhole, Indian hare, King cobra, Indian Langur, Monitor lizard, Python, Wild boar, and Indian porcupine are residents of this gigantic ecosystem.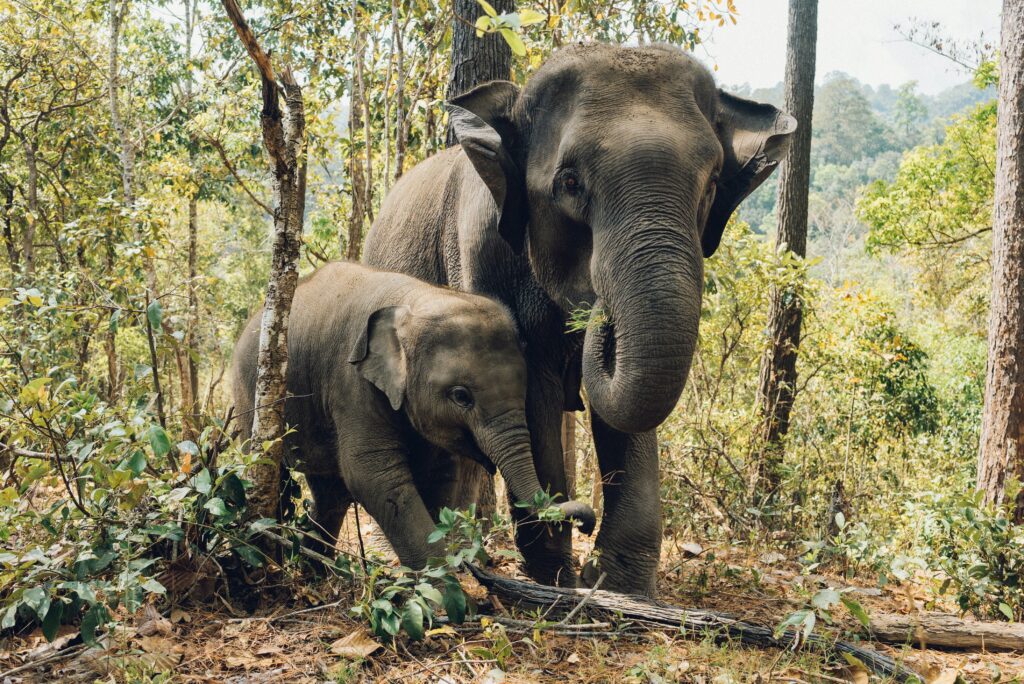 In Rajaji, Over 300 species of birds can be tracked here, including residents and migrants. The most critical avian species include vultures, barbets, peafowl, kingfishers, woodpeckers, and pheasants. Migratory birds mostly visit during the winter when chilly breezes make it hard for them to live in the extreme temperate zones. The migratory birds cross over the Himalayas to make Rajaji their home for a few months.
RAJAJI NATIONAL PARK GOVERNMENT GUEST HOUSE
Chilla Forest Rest House

Ranipur Forest Rest House
Dholkhand Forest Rest House
Kunao Forest Rest House
Satyanarayan Forest Rest House
RAJAJI NATIONAL PARK FOREST RESORT
There are many forest resorts around Rajaji National Park. However, few are near Chilla gate in village Bhogpur Talla. Some are in Kodia Village, and some are at the hill Top of Rajaji Park, providing a hilltop view of the whole Rajaji Park.
RAJAJI NATIONAL PARK SAFARI BOOKING 
The Jungle Safari in Rajaji National Park must take permission and tickets from the forest department before entering the premises of the Park. Jeep safaris are offered for 3 hrs each time in the morning and evening from sunrise to sunset twice every day inside the Park, approximately in open jeeps through rugged terrain on unmetalled treks through "Raus" and over hills allowing you to see wildlife and birds in different habitats in Mundal, Mithawali, Khara and other ranges of Park.
RAJAJI NATIONAL PARK HOTELS
There is no such concept of hotels in and around Rajaji. Only Eco Lodge and resort options to stay around Rajaji Park. Tourists can enjoy a comfortable stay in some friendly, peaceful resorts. Many bird watchers and wildlife photographers visit the Park throughout the year and stay in the nearby lodges.
RAJAJI NATIONAL PARK OFFICIAL WEBSITE
Rajaji National Park doesn't have any official website from where one can book a direct permit for Jeep Safari or a night stay inside Park itself, unlike in Jim Corbett National Park.
However, one can still book a jeep safari or a night's stay in Rajaji.
To book, please contact
Direct WhatsApp contact – https://bit.ly/3wPUC9p
Or Call Directly at 9760385133
BEST RESORT IN RAJAJI NATIONAL PARK
There are approximately 25 resorts around Rajaji National Park with different locations and facilities. Some have a swimming pool, some provide a mesmerizing view of Rajaji from the hilltop, and some give the forest a wilderness feel.
YouTube Video of this Resort
Also, Don't Forget To Subscribe to our YouTube Channel.
To Book Rajaji National Park Resort Night Stay Or Jeep Safari
Direct WhatsApp Contact – https://bit.ly/3wPUC9p
Or Call Directly at 9760385133
Also, read our Other Articles, e.g., Best River Side Resort in Rishikesh
Subscribe to our YouTube Channel For more Rajaji National Park Information