The Nearest Railway Station To Jim Corbett is Ramnagar Railway Station, which is 12 kilometres away. Several trains connect Ramnagar to Delhi and other north Indian cities and towns. Since there is rail service in the morning and afternoon, travellers can travel to Ramnagar anytime.
Ramnagar railway station to Jim corbett
Local taxis are readily accessible outside the station for hotels and parks.
Train to Get to Jim Corbett
The best train to get to Corbett from Delhi is the Ranikhet Express, which travels directly from Delhi to Ramnagar. You can board the Ranikhet express at Delhi at 10:50 pm to arrive in Ramnagar at 04:35 am the following day. To return, board the same train at Ramnagar at 09:05 pm to arrive in Delhi at 5:00 am the next day. Simple service is provided by the train.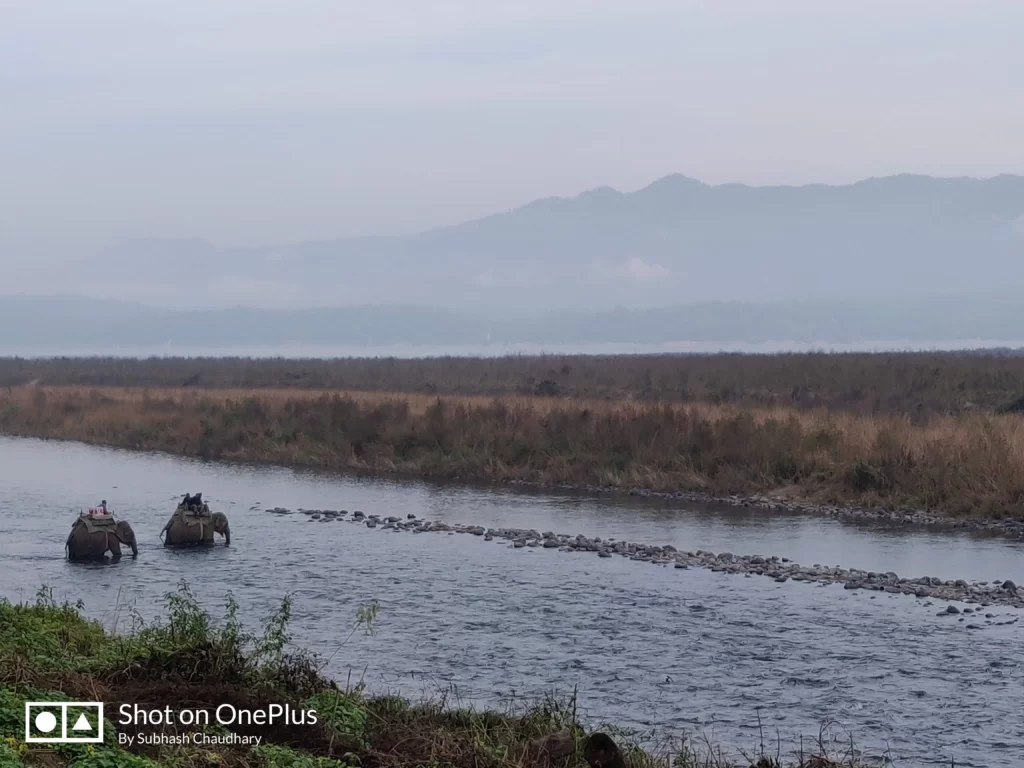 Kathgodam Railway Station to Jim corbett
The best way to get to Corbett is by Ramnagar station, but you can also get to Kathgodam station and travel to Ramnagar by taxi or cab, which would take around three and a half hours by road.
Nearest Airport to Jim corbett
A one-and-a-half-hour drive from Corbett lies Pantnagar Airport, the closest domestic airport. With the help of Jagson Airlines, it has good connections to New Delhi. Indira Gandhi International Airport in New Delhi is the second nearest international airport with a distance of 274 km and a travel time of about four and a half hours. From here, frequent flights depart for various domestic and international destinations.
VIDEO FROM HALDUPARAO FRH TOUR
To Book Rafting Camping Tour in Rishikesh and Jim corbett Park Or Rajaji National Park Stay and Jeep Safari
Direct WhatsApp Contact – CLICK HERE
Read our other Articles – Best River Side Resort in Rishikesh
Subscribe to Our YouTube Channels for more Rajaji National Park Information
Thank you for Reading this Lovely Article on Nearest Railway Station To Jim Corbett
I am living in Dehradun Uttarakhand and I keep Exploring Jim Corbett National Park, Rajaji National Park, Rishikesh, and All the Other Places in Uttarakhand.