Marine Drive Rishikesh is Also Known as Ashtha Path. if we look at the meaning of this word it means Astha(Belief) Path (way) we can say this is the path of belief.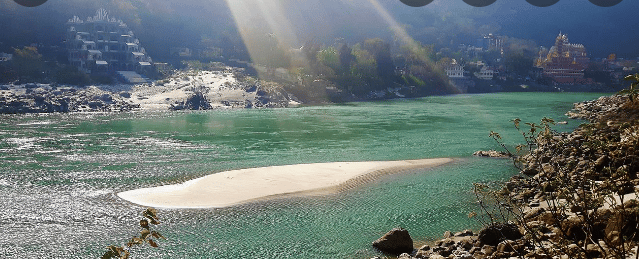 How long is Marine Drive Rishikesh?
Astha Path is a 6-kilometre stretch of riverbank built for morning and evening walks by health-conscious individuals.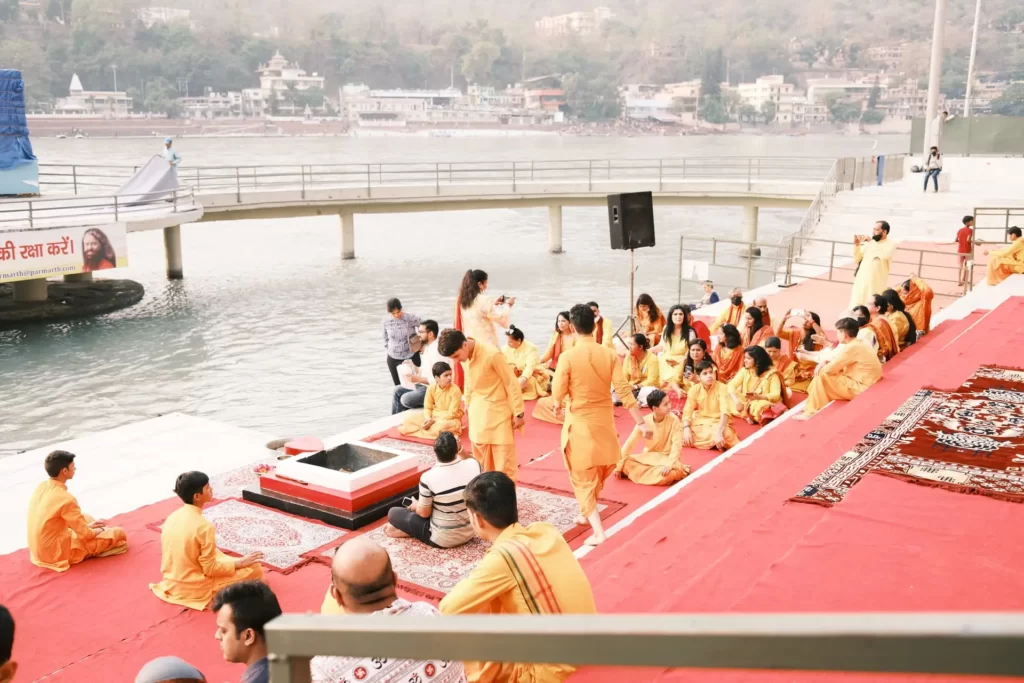 Aastha Path begins from Triveni Ghat in Rishikesh and terminates at Barrage on either end. Plans by the government are to extend this path to Raam Jhula in Rishikesh. Beautiful benches with sights of the river and barriers to prevent accidents or river slides can be found along the trail's 6-kilometre length. People typically use the path for morning and evening walks, which are solely for walking. While walking along the route, one can take in the coolness of the flowing water, the freshness of the air, and the heavenly ambience of the Ganges.
To get to the route, one must descend 50–60 stairs. As a result, this corridor is free of traffic and is therefore pollution-free.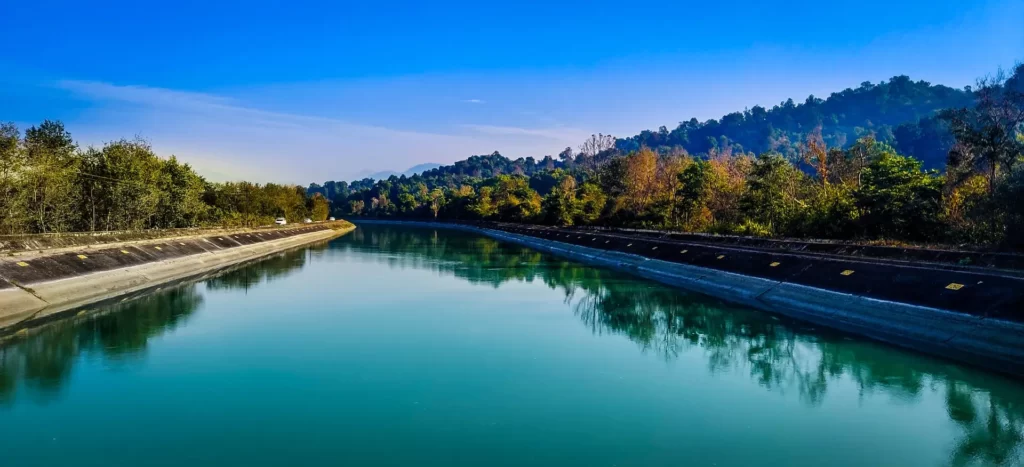 The trail has an open gym so travellers can work out in the morning and evening.
The aarti lights reflect off the moving river during Ganga Aarti at Triveni Ghat in Rishikesh.
Marine Drive Rishikesh is Famous For:
Aastha Path is well-known for its lengthy, pollution-free strolling path and for providing the best views during sunset Ganga Aarti.
In the Dehradun district of Uttarakhand is Aastha Path (Marine Drive), Rishikesh.
The Garhwal region of Uttarakhand includes Rishikesh's Aastha Path (Marine Drive).
There is another point which is also Famous for Marine Drive so no to be confused about that. that another point is 12 km ahead of Shivpuri Rishikesh. That is a Rafting Starting point. tourist normally start their rating from that marine drive Rishikesh till Shivpuri or till neem beach Rishikesh.
The Marine Drive Rafting Point is quite popular with the younger crowd, corporate businesses, and college students who prefer it since it's typically jam-packed with fun and excitement. However, if you've taken this trip, you can enjoy it fearlessly. It brings about 4 to 5 hours to complete the 24-kilometre rafting stretch. This location, also known as 26 km and 28 km of significant river rafting, is near the Laxman Jhula bridge and has a few more excellent rapids than Shivpuri and Brahampuri rafting.
Video of Cliff Jumping and Rafting in Rishikesh
To Book Rafting Camping Tour in Rishikesh and Jim corbett Park Or Rajaji National Park Stay and Jeep Safari
Direct WhatsApp Contact – CLICK HERE
Read our other Articles – Best River Side Resort in Rishikesh
Subscribe to Our YouTube Channels for more Rajaji National Park Information