Manali is among the main tourist destinations in India. It is situated in the northern state of Himachal Pradesh and known for its snow-capped mountains and cold temperature even in summer. Manali is a gateway for Leh Ladhak visitors. I made a Manali tour in December 2020 and here is my total experience in words.
when I reached Manali with my 3 more friends. Arun, Chetan and Jonny in Chetan car(Hyundai Verna) in mid-December it was very cold there. we encounter snow there but not snowfall as the weather is very clear.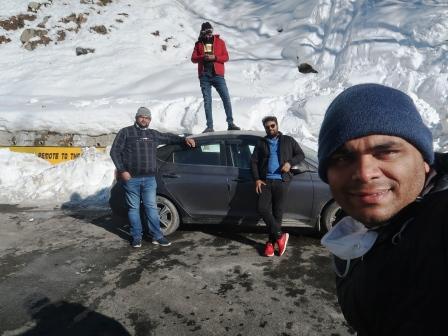 before reaching Manali we already booked out stay(via MakeMyTrip) at Thomas villa hotel and it cost us approx 1600INR for 4 people total including breakfast. Just after check-in to our hotel room we took lunch and snap for 3 hours and visit Mall road Manali in the evening for walking and dinner.
Next day we checkout from our hotel room around 11 am and visit mall road once again for shopping and from there visit Solang valley and Atal tunnel but due to restriction army won't allow us to cross the north pole of Atal tunnel and we have to make U-turn from there and come back to Solang valley which was fully white in snow. thousand of tourist doing skiing in snow and taking pictures.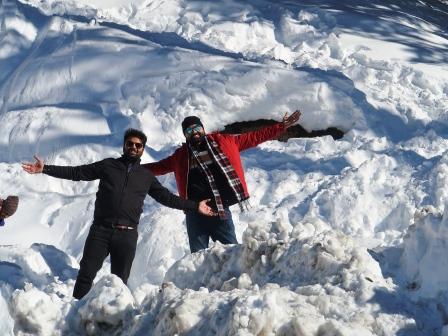 After all the fun and enjoyment at Solang Valley, we suddenly start our journey towards Kasol as we decided to stay in Kasol this night. Here Also we booked 2 rooms in a homestay via Goibibo in 1200INR for 4 people total but without breakfast.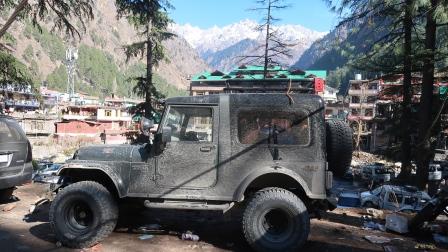 Next day(which is our 3rd day of Manali Tour) we headed towards Tosh Village(end of Parvati Valley) via Manaikaran Gurudwara. At Manikaran gurdwara we had a lovely bath in hot sulphur water there and a Lovely Lunger in Lunch.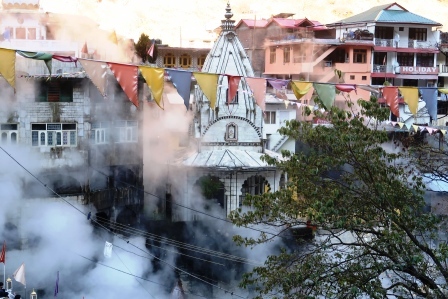 This is our last day of Manali tour so today we decided to reach Tosh and stay overnight in Surya guest house in 1200INR for 4 people without Breakfast. We reached Tosh village before Dark but on the way, we saw something unique. A frozen River looks similar to Chaddar trek of Zanskar valley in Leh.
And next day we headed back towards our home in Dehradun and Meerut city. I Also recorded this Manali Tour Complete journey in Detailed for my youtube Subscribers and you can also enjoy this. Here is the link and please don't forget to subscribe my Youtube channel if you like my Video.
Also, read about my visit to Corbett National Park.