Delhi 6 Chaap Corner Dehradun
Delhi 6 Chaap Corner is a Restaurant on Sahastradhara Road Dehradun. Which is established in 2019 by Mr. Abhishek Saini.
Mr. Abhishek Saini hails from Delhi, Roshanara Road. He Shifted to Dehradun 3 years back and now runs a Successful business of Soya Chaap in Dehradun.
Mr. Abhishek Saini got the idea of Opening the Delhi 6 Chaap Restaurant in Dehradun during his starting days while he shifted to Dehradun so he missed the taste of Delhi in Dehradun and decided why not to open a restaurant and also Provides the real authentic taste of Delhi to Dehradun people.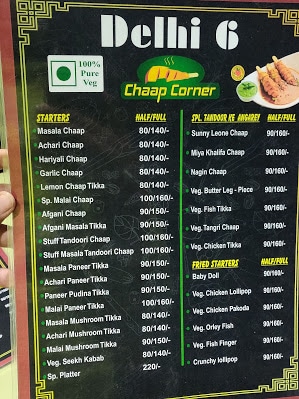 Delhi 6 Chaap Restaurant Dehradun Location
Subscribe to My Youtube Channel
Also, Read – Sahastradhara-road