Dehradun to Mussoorie
Dehradun to Mussoorie is India's most famous road ever. This road is very frequently used on weekends by Dehradun, Delhi NCR or 250 km radius area all through the year. most crowded season throughout the year is summer vacation time May and June. during summer holidays Dehradun to Mussoorie road always in a traffic jam up to 5 kilometres sometimes.
Mussoorie road actually started from the divided road Dehradun which is separated from rajpur road Dehradun after pacific mall.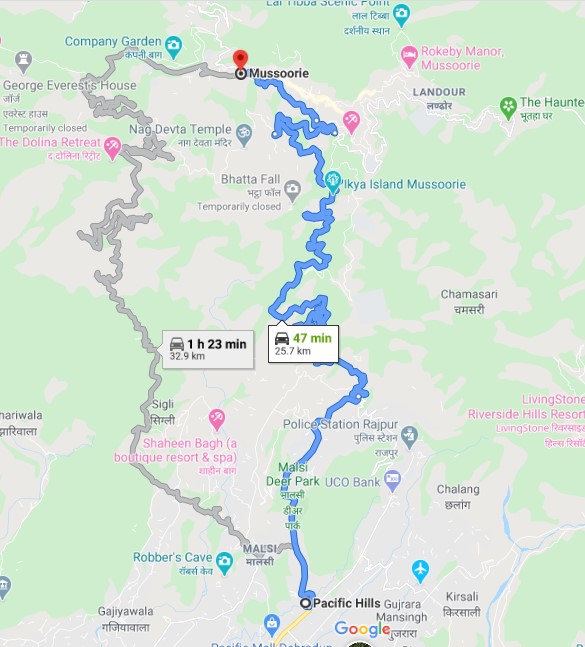 Dehradun to Mussoorie road is an all steep and wide road. The road is really beautiful with different views at each turn. It is just 26 kilometres and 50 minutes journey from Dehradun to Mussoorie. As journey started from Dehradun first we pass through Dit Ims university on the left and then famous shiv mandir on the right( where tourist halt for a tea break).
In the above picture, you can see rajpur road and this is the turning point or you can say starting point of Mussoorie road which turns towards the left.
The above picture is of shiv mandir Dehradun which lies just starting phase of the journey from Dehradun to Mussoorie.
As we move ahead we start getting lots of maggie point on our left-hand side with Dehradun panoramic view but on the right-hand side is only the wall of the hill throughout the way.
We also get a lake called Mussoorie lake on the left side which is chargeable for the boating. this is also the paragliding point if anyone interesting to do.
The above picture is of adventure sports Ikya island Mussoorie which is on the main Dehradun to Mussoorie road on the right-hand side.
After we cross all this there will be on one divider from where the left road is leading to the starting point of Mussoorie Mall Road(Library chowk) and the right road is leading to the most right end of the Mussoorie Mall road(Picture palace). You can Take any road according to your interest but I always select the right as this also leads towards the Landour (cantonment area of Mussoorie) but left one is also leading towards Yamunotri, kempty falls, company garden etc.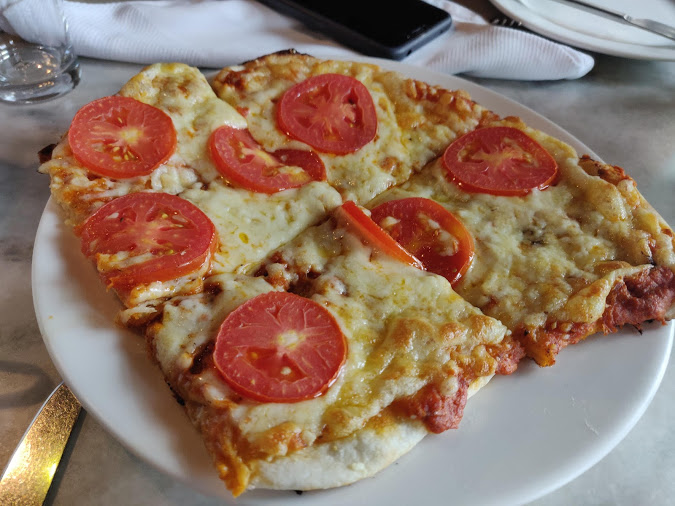 So, guys, this is all about our journey in detail about the road from Dehradun to Mussoorie. Hope you like this. Don't forget to follow me on Instagram and on my youtube channel as I keep updating my travel stuff there regularly.
And in the last, I am leaving you with a picture of Mussoorie road.
THE BEST HOTEL ON DEHRADUN TO MUSSOORIE ROAD IS EL BOSQUE STUDIO APARTMENT